Come join us to support Diversity, Community and Health and Well-Being
June 14, 2014
|
9:00 am
-
11:00 am
YMCA Maple St Kalamazoo

1001 W Maple St

,

Kalamazoo

,

49008

United States
Additional Information
Registration is now open for the 2014 Kalamazoo Klassic 5k Run/Walk and 10k Run, Pump n' Run and the Kids' Klassic 1k and 2k!!!
The 10k serves as the 2014 RRCA Regional 10k Championship Race.  Proceeds benefit MRC Industries, Inc., a local non-profit organization providing support and encouragement to individuals living with a disability to achieve their fullest potential through employment, skill-building and active community involvement
2014 Kalamazoo Klassic Race Times as as follows:
The Kids' Klassic 1K Run will be Friday, June 13, at 6:00 p.m., and will be followed immediately by the Kids' Klassic 2K Run.  Both races will begin at the Maple St. YMCA.
Lifting for the Pump & Run goes from 4:00 – 7:30 p.m. on Friday, June 13 at the YMCA.
The 10K begins on Saturday, June 14 at 7:30 a.m. at the top of the hill on Maple Street.
The 5K Run/Walk and the Pump & Run 5K begin on Saturday, June 14, at 9:00 a.m. at the top of the hill on Maple Street.
Parking and Street Closures
On Friday night, portions of Maple St., Hudson St., and Peeler will be closed. Please park on side streets or on Maple Street Hill West of the YMCA.  Because Maple St. will be closed during Saturday's  event, we recommend that you do not park in the parking lots at Maple St. Magnet School or the YMCA unless you plan to stay until the 5K is finished.  Parking is available on side streets, near WWMT, or the Girl Scout Building.
Please DO NOT drive or park on Maple St. at any time between 6:00 a.m. and the end of the event.
Timing
Timing will be provided by Macs Sports Timing.  All race participants must wear a D-Tag timing device, which will be included in your race packet.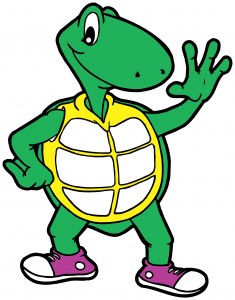 Check-In  
Participants may pick up their race packets and/or register for all races on Friday, June 13, from 4:00 – 7:30 p.m. at the Maple Street YMCA or on Saturday, June 14, at the registration tent on the field at Maple Street Magnet School starting at 6:00 a.m. until 10 minutes before the start of their chosen race. (Pump & Run registrations will not be accepted on Saturday, June 14)
Kids Klassic Registration Fee is FREE!  T-shirt pick-up and late registration for the Kids' Klassic is Friday, June 13 from 4:00 – 5:30 at the Maple YMCA).  T-shirts to the first 300 pre-registered Kids!!!