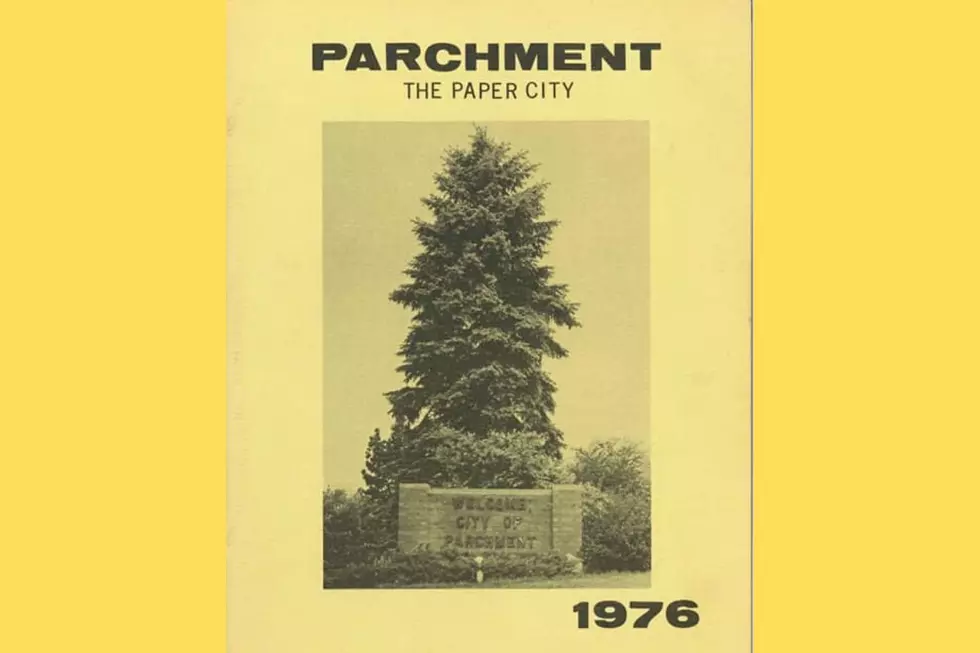 PHOTO GALLERY: Step Back In Time With This 1976 Parchment City Guide
Parchment 1976 City Guide (Credit: Parchment Public Library)
It's amazing the stuff you can find during some late-night web surfing. Kalamazoo resident Tyler Cochran, who formerly attended Parchment schools and has a connection to that community, found something pretty neat recently.
He came across some historical material on the Parchment Public Library's website in the form of a city guide from 1976. It had been a photo-copied page for page from its original form into a digital copy.
Trying to stay awake to prepare for the snow event this weekend, and I came across this on Parchment Library's website titled: "Parchment The Paper City" from 1976. I thought it was cool and figured some of you might like it as well. It's easier to view the pictures and read the text if you look up the link on their site, but still cool stuff! - Tyler Cochran on the We Are Parchment Facebook group

 
Here is an interactive photo gallery that contains all of the pages from this magazine. Click any image to enlarge for an easier read, but some text will still be hard to make out.
1976 Parchment City Guide
Here are some highlights & changes in the Parchment community since 1976:
Total Assessed Value for city taxes was just over $24 million dollars
The Parchment Police Department, which no longer exists, had seven officers
The Parchment Water Tower, located in Kindleberger Park, was relatively new and was silver in color
Playgrounds, and much of the park's features, have changed drastically
The boys Little League team is listed as State Champions from 1974
The Parchment Community Library was located in one of the paper factory offices
There is no longer a Riverview Wesleyan Church, but Spring Valley Wesleyan Church still exists on Mt. Olivet, just outside the city
Several of the business locations (on page 13) have either different operations or no longer exist
The paper factory was in full operation but has long been shuddered
The city limits/boundaries have remained the same with the river boundary to the west
Enter your number to get our free mobile app