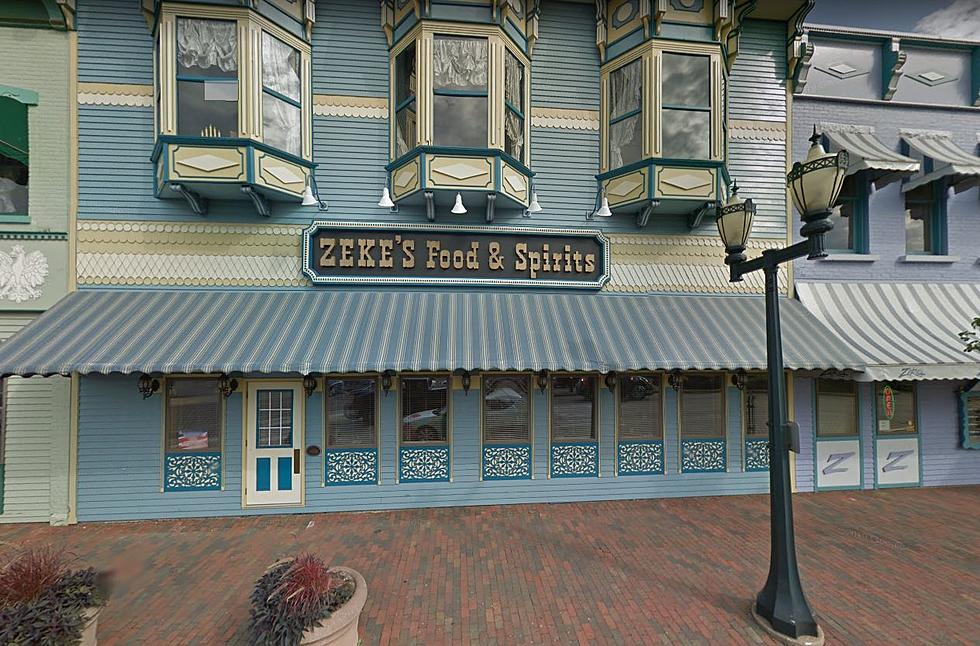 After 30 Years, Zeke's in Dowagiac Has Unexpectedly Closed
Google Maps Street View
It's the end of an era as a small town loses a family-owned restaurant. Zeke's in Dowagiac has abruptly closed its doors. Here's what people are saying.
Thirty years is a long time in a small town. The owners, employees and customers at Zeke's had all become family over the past three decades. Many were stunned when the news of the restaurant's closing was shared on Facebook January 28.
There's is no easy way to say this but It is with a heavy heart and deepest regret we must inform everyone that Zeke's is closed indefinitely. This decision was not made lightly but unfortunately had to be made swiftly and with no other recourse. Thank you to all the current and previous staff. Many of you were like family. Thank you to all of our loyal customers for your patronage over the last 30 years. Many of you were also like family. Thank you to the town of Dowagiac for all of your support and for giving Zeke's a place to call home!
-Zeke's Restaurant Facebook
Reaction was swift and passionate from commenters and community members.
Sorry to hear this! Our favorite place in Dowagiac:(
Well damn. I'm sorry. Really enjoyed your place when we lived there
Food was terrible anyways! I sure hope your employees will be able to figure this out since you didnt even tell them this was happening. You really should be ashamed how you handled this situation
I loves going there!
You will be greatly missed.
I'm gonna need that jalapeño soup recipe stat
Sorry so sorry and well wishes, we would drive to town from Elkhart just for Zekes and some popcorn
Prayers for ALL involved...So sad and sorry to hear this. We loved Zeke's. It was our Friday night restaurant to go to for fish and salad bar. Thank you Zeke's for many many wonderful years and memories...you will be greatly missed!
Of course, folks will find other places to eat but memories of Zeke's will last a lifetime.
Had our rehearsal dinner there back in 1991. Went nostalgic for our 25th Anniversary there. All 3 kids had their after graduation family dinner there. Many other times we had eaten there. Never had a bad meal and salad bar was wonderful. So sorry for all involved in the closing.
Will really miss you all. My late husband proposed to me in Zekes bar, and I often went there alone on our special occasions. I will truly miss you
One of my families favorites for over 20 years! You will def be missed!
Enter your number to get our free mobile app