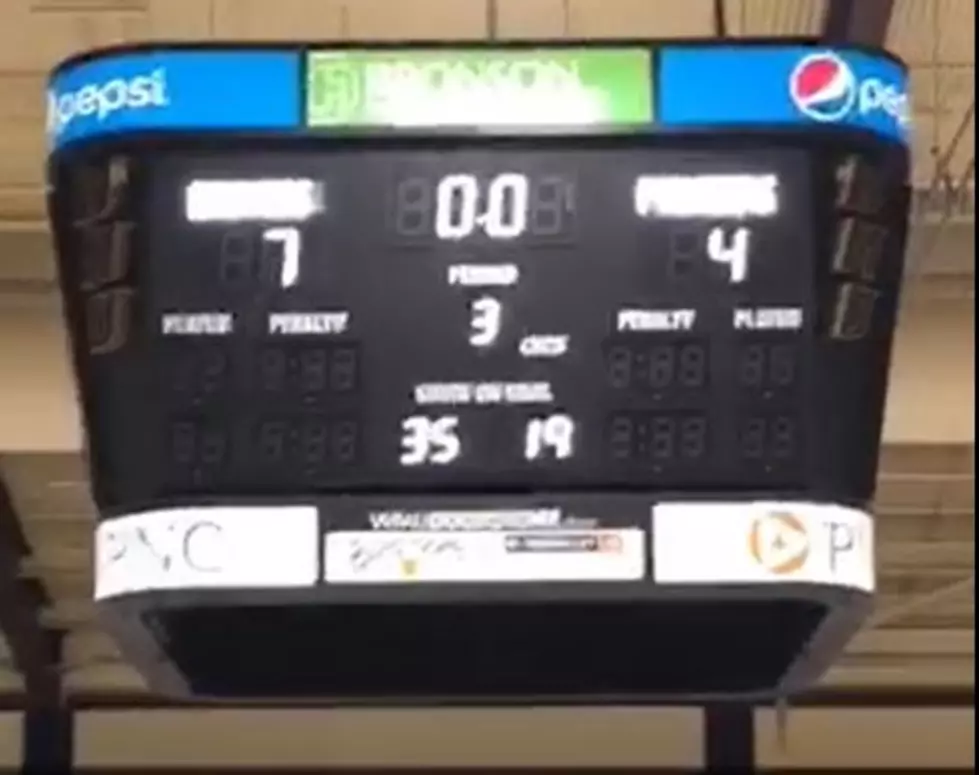 Allison's Hat Trick Leads Broncos' Sweep Of #1 Denver
The Lawson scoreboard shows the Broncos sweep of no. 1 rated Denver (Dave Benson. Jr. Used by permission)
It was another big come from behind victory, this time with five unanswered goals, as Western Michigan completed a weekend sweep of number one-rated Denver University.
The Broncos started the game poorly again Saturday night, falling behind 3-0, until Wade Allison began another major comeback late in the 2nd period, with two goals to cut the lead to one goal. Denver then made it 4-2 in the third period, before Colt Conrad started a five goal WMU barrage on Denver's goaltender, Tanner Jaillet.
Hugh McGing's second goal in two night, tied the game at 4-4. Paul Washe gave Western it's first lead of the night almost midway through the final period. Those three tallies happened in just :43 seconds.
Allison's third goal of the night added to the lead and Jade McMullen finished the WMU scoring with an empty net goal.
The weekend sweep puts Western into a first place tie with St.Cloud State, in the NCHC, at 2-0-0 (5-3-1, overall).
BONUS VIDEO