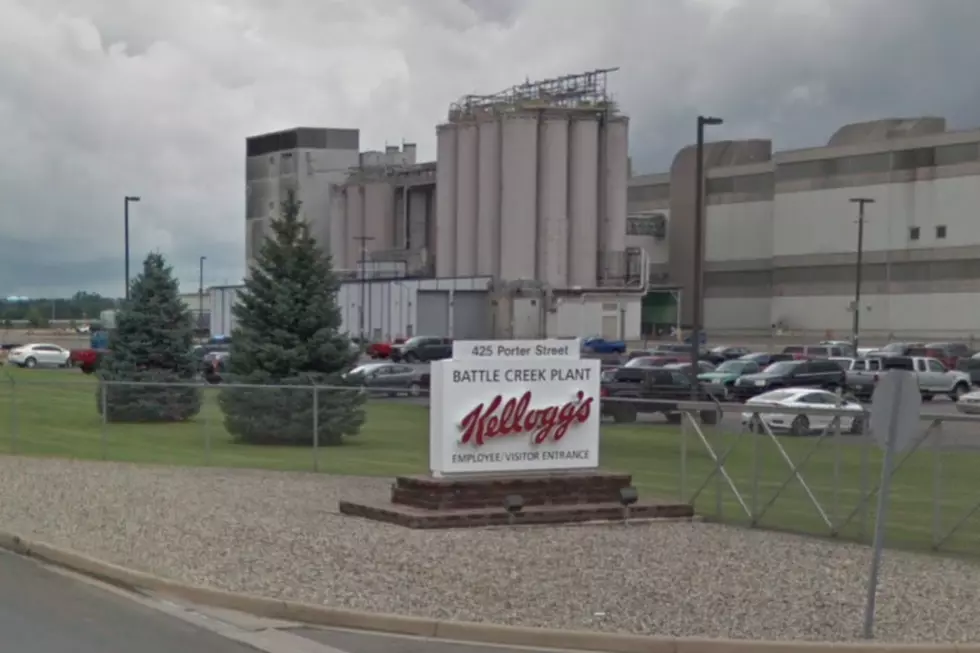 Another Cereal Dryer Fire At Kellogg's Battle Creek Plant
Kellogg's (Google Street View)
A cereal rice dryer appears to be the cause of a fire at Kellogg's Battle Creek Manufacturing Plant.
The Battle Creek Fire Department responded to 425 Porter Street at 10:44 p.m. Wednesday for a reported fire. Upon arrival, personnel from the plant met firefighters to escort them to the location of the fire. Fire crews reported that a cereal dryer was on fire and spreading into surrounding pipes. Once the source of the blaze was located crews extinguished the fire quickly. Salvage and overhaul was then implemented to ensure there were no remaining hot spots that could later reignite.
The cause of the fire is currently under investigation. There were no reports of injury to firefighters or plant employees.
Battle Creek Fire units' Engine 2, Rescue 3, Rescue 4, Engine 5, Truck 6, Squad 6, and Car 3 were all called to the incident.