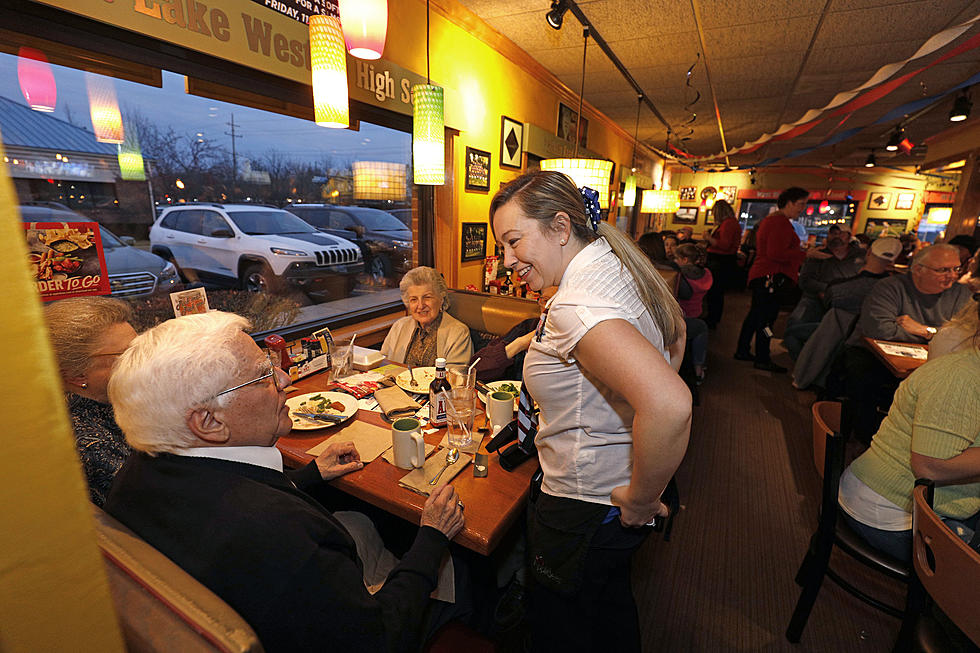 Applebee's To Pay Down Student Lunch Debt in Southwest Michigan
Getty Images
Doing good in the neighborhood. On "Make a Difference Day," Applebee's will donate 20% of its food sales to help decrease student lunch debt.
Go ahead, start with the spinach and artichoke dip and be sure to save room for the triple chocolate meltdown; the more you eat, the more kids get to eat. Your local Applebee's is supporting local schools on Sunday, October 27.
One in five children in Michigan struggle with hunger, and many families fall just above the threshold to qualify for free and reduced lunches, ultimately still struggling to cover costs for student lunches. When accounts fall into debt, kids can be denied a proper lunch, not only leaving them hungry but also easily identifiable by their peers by a substitute lunch they are provided. This can lead to embarrassment and emotional stress, as well as leaving these students open to bullying by peers.

 

This weekend is National 'Make a Difference Day', and in the same spirit Applebee's is hosting a fundraiser on Sunday, Oct. 27 from 2-8 p.m. during which time 20% of food sales will be donated to help decrease student lunch debt and support local schools and families. Each of our participating restaurants is working directly with a local school or charity partner, and we want to encourage our neighbors to help make a difference in their communities by supporting this locally-focused fundraiser.
Forty-two Michigan locations are participating, including these in our area:
Kalamazoo- West Main
Kalamazoo- Gull Road
Portage
Marshall
Plainwell
Three Rivers
Benton Harbor
So, skip breakfast Sunday and order up the Flintstone's-sized full rack of ribs, devour the chicken wonton tacos, enjoy a sirloin cooked just the way you like it with garlic mashed potatoes, wrap your hands around a whiskey bacon burger, get gameday boneless wings or order up your favorite. Alcohol sales are not included in the fundraiser, but go ahead, treat yourself to a Bloody Mary for helping out the kids.