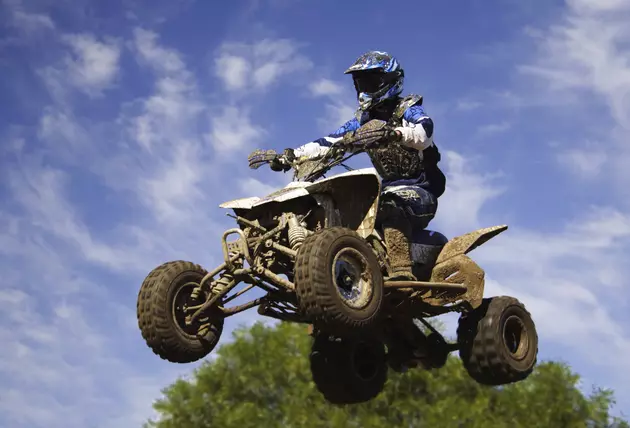 ATV Crash Kills Portage Businessman October 11
Volker Kreinacke, ThinkStock
A Portage businessman died last week after he suffered injuries in an ATV accident.
MLive reports that according to his family, 34-year-old Jesse Albrecht died Wednesday; he had been riding an ATV on October 6 in the Houghton Lake Area, when he crashed into a tree head-on. He had been wearing a helmet, but still suffered severe and ultimately fatal injuries. Albrecht had been owner of Albrecht Hardwood Flooring in Portage, and had been since he founded it at the age of 18.
He's survived by his parents, his wife and two children; his wife is currently pregnant with their third child. His funeral is scheduled for Monday, October 16 in Otsego.