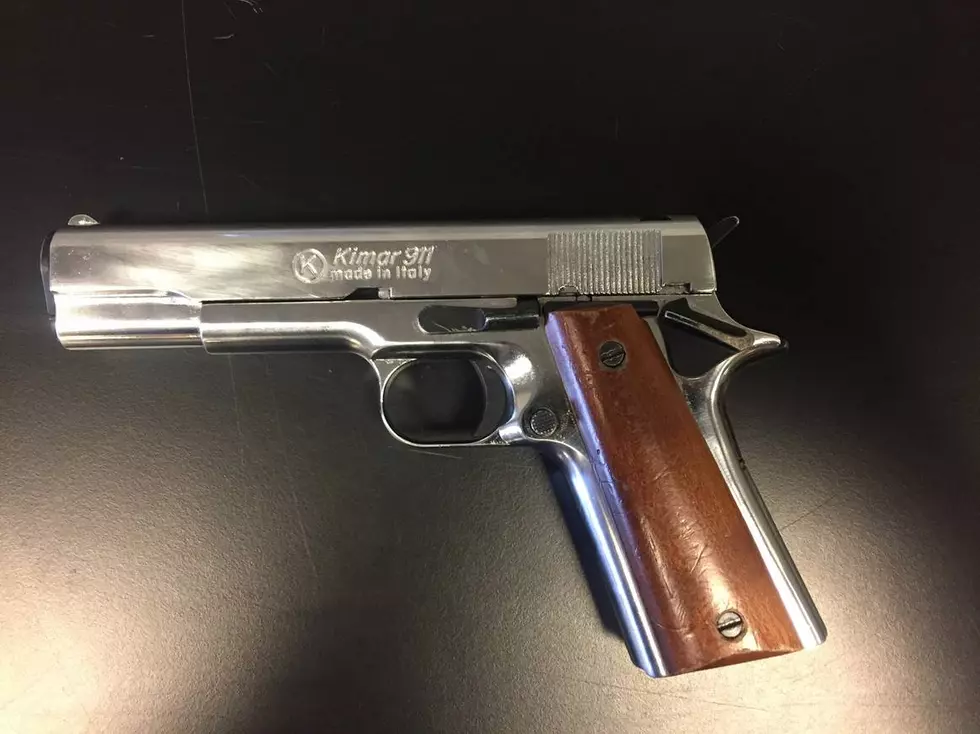 Battle Creek Student Brings Loaded Hand-gun To School
Photo: Calhoun County Sheriff's Office
Calhoun Community High School was placed on lockdown, Thursday morning, when school administrators learned of a student in possession of a handgun.
Calhoun County Sheriff Deputies were on the scene at around 9:30 AM, within two-minutes of the call and took the 15 year-old Battle Creek male into custody.  A search uncovered a 1911 .45 automatic replica handgun, capable of firing blanks. However, the gun was loaded with live 9mm rounds. In a press release, authorities stated that they don't believe that the gun could actually have fired the live ammunition.
School authorities were alerted by students who observed the suspect showing the weapon to other students. The school was thoroughly searched by explosive detecting K9's. Once the search was completed, students were dismissed. The suspect is currently lodged into the Calhoun County Juvenile Home.