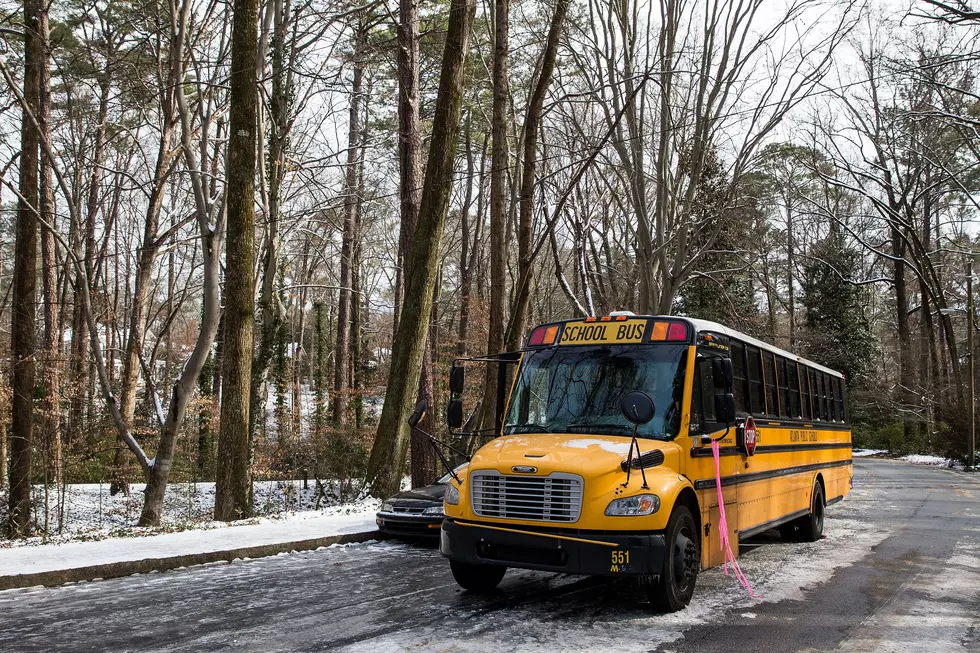 BB Breaks Window Of Battle Creek School Bus Tuesday
(Photo by Daniel Shirey/Getty Images)
Students on a Battle Creek school bus got a bit of a scare after a small projectile hit their vehicle Tuesday.
The Battle Creek Public Schools announced on their Facebook that Tuesday afternoon, a district school bus carrying students home from the Post-Franklin and Verona Elementary Schools was struck by an object, cracking a window. Police were contacted by Dean Transportation personnel, and their investigation determined that someone had fired a BB gun at the bus.
No students were injured, and all of the passengers were transferred to a different bus to be taken home safely.
While most people consider BB and pellet guns to be toys, they can be dangerous; in rare cases, they can even result in death, like when a Georgia man killed his 18-month-old son after the BB gun he was holding went off and hit the child in the head.