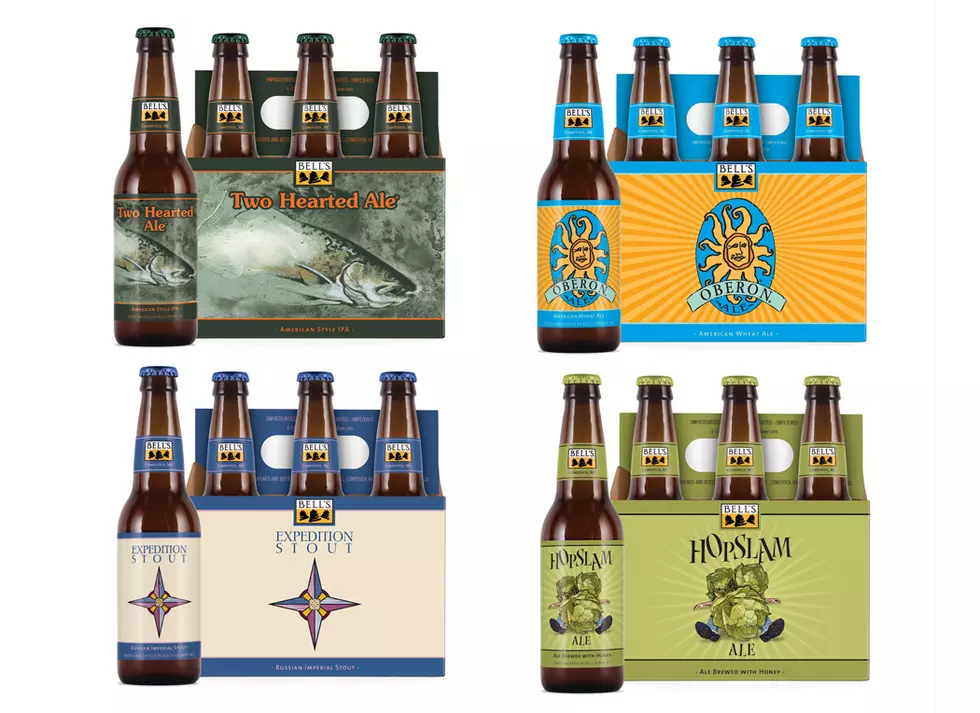 Bell's Named Best Brewery, Two Hearted Best Beer in the Country
Photo courtesy of Bell's Brewery. Used by permission.
Kalamazoo beer snobs, rejoice!  The members of the American Home Brewer's Association have voted Bell's Brewery the top brewer for 2017 and namedTwo Hearted Ale the best beer in the country, taking the title away from the long time leader, Russian River (CA) Brewing's Pliny the Elder. Pliny had been No. 1 for eight consecutive years. Bell's Hopslam placed fifth this year, giving Bell's two slots in top five.
Another local "bragging rights" result. Bell's was name the top brewer in the US, ahead of runner-up Founder's in Grand Rapids.
And Bell's finished second in the portfolio category, with 27 beers, behind Stone Brewing's 31 beers.
BONUS VIDEO