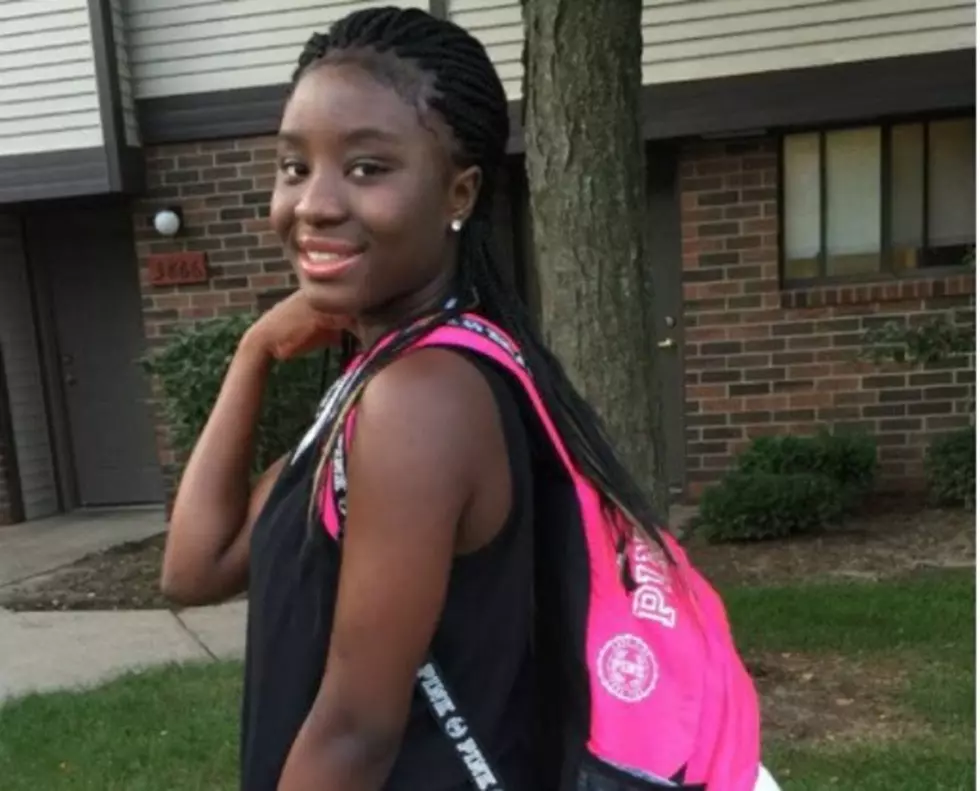 Body Found In Kalamazoo Woods Identified As Grand Rapids Teen
(Photos provided by KDPS)
Kalamazoo authorities have now identified a body that was recovered in the woods on Sunday.
The Kalamazoo Department of Public Safety says that the body in the area of the 800 block of N. Prairie Ave. is that of 16-year-old Mujey Dumbuya, a high schooler from Grand Rapids; she had been last seen January 24 in Grand Rapids, and was found dead 4 days later. She had been reported as a runaway by law enforcement.
At the time of her discovery, Dumbuya was wearing a black Columbia Jacket, a White and Pink T-shirt with the character Cinderella, blue jeans and one pink Nike shoe.
Police say they are investigating this as a homicide, however they aren't offering any information as to what might have caused Dumbuya's death. They ask anyone with tips to contact them, or to call Silent Observer.