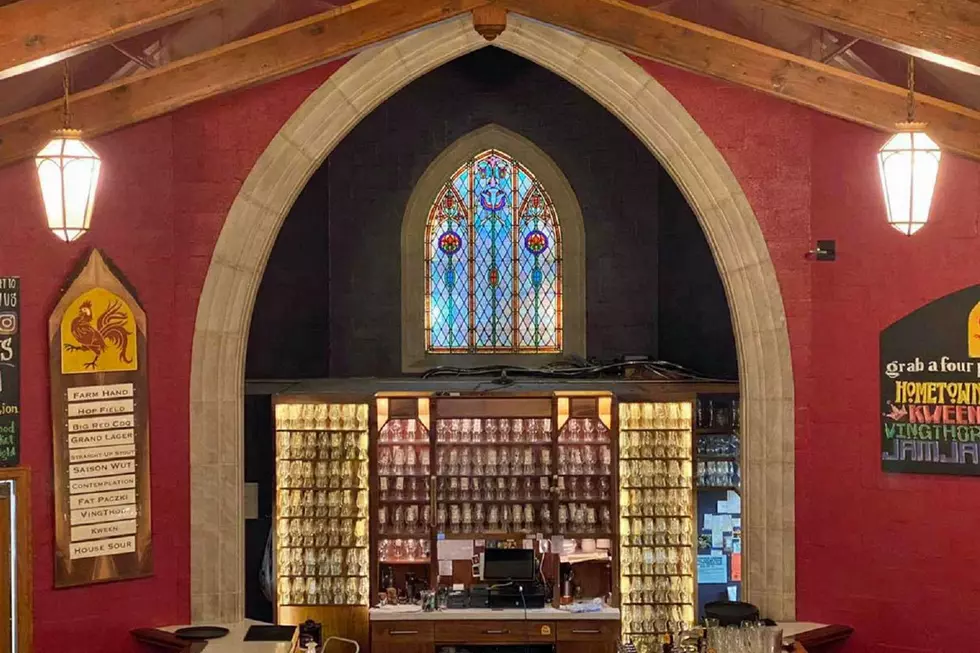 Brewery Vivant Celebrating Their 10th Anniversary
Facebook/Brewery Vivant
It seems like just yesterday that we were hearing about a new brewery that would be opening in an old funeral home and chapel in the East Hills neighborhood. A decade later, Brewery Vivant will be celebrating their 10th Anniversary this Sunday, December 20th.
Brewery Vivant has a few plans for their anniversary celebration, including the release of a pub-only beer called J'aison, an outstanding example of a petite saison, with orange peel and tellicherry black peppercorn.
This beer was never been made commercially. It was actually the first recipe brewery owner and president Jason Spaulding worked on while defining the styles of beer for the brewery.
You can join Brewery Vivant for a virtual 10 Year Anniversary Toast this Sunday evening at 6 pm. Through Facebook Live, take part in a celebratory toast to 10 years. Owners Jason and Kris Spaulding will host the toast. Make sure to check in and celebrate with them.
In keeping with the brewery's commitment to being an active member of the community, a portion of all beer sales of J'aison will go toward supporting the community garden at Congress Elementary School You can order online at https://www.toasttab.com/brewery-vivant-brewery/v3.
Since opening, Brewery Vivant has donated over $325,000 to local nonprofits. In addition, staff members have volunteered over 2,000 hours of their time with these organizations.
We can not dine indoors currently, due to the coronavirus restrictions, however, Brewery Vivant's outdoor heated beer garden and patio are open for service, in addition to takeout and delivery for both beer and food.
Brewery Vivant is located at 925 Cherry Street, SE, in Grand Rapids, MI.
What If Grand Rapids Bars Were Grand Rapids Girls?