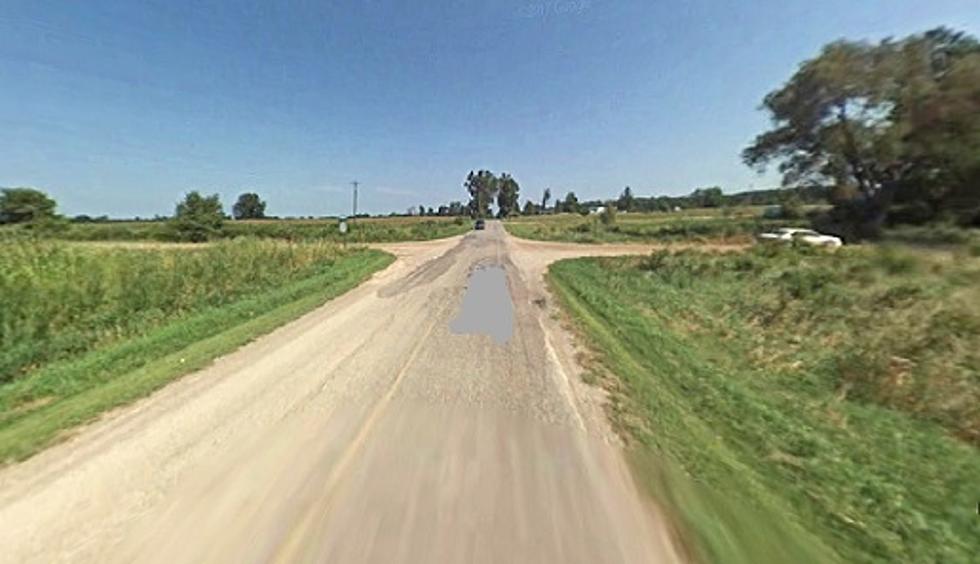 MICHIGAN SHADOW TOWNS: Bushnell & Dean's Corners
Google Maps
Bushnell was once located within Bushnell Township, Montcalm County.
The township was created in 1850 and named after a clerk of the state legislature, Daniel P. Bushnell. In 1851, John J. Hammel was the first person to permanently settle in the area; however, it wasn't until 1857 when a post office began operation, in the private home of William C. Griffin. The P.O. was named Bushnell Centre, but it was moved just south of town and re-named Dean's Mills in January 1872.
Dean's Mills was named after George L. Dean, who built a sawmill in the township in 1865. In 1868, a dry goods store was built and operated by John Hitchcock. A year later, Hitchcock was bought out by William Thomas, who also was enlisted as the town's postmaster in 1872. The Dean's Mills post office closed in 1877.
Another Bushnell Centre post office began operating later that year, closed in the summer of 1878, re-opened in 1879, closed again in 1882, and finally re-reopened in 1892 under the name 'Bushnell'. It finally closed for good in 1910.
According to Michiganrailroads.com, Bushnell had rail service. Today, there's a faint trail where the Toledo, Saginaw & Muskegon Railroad (later becoming part of the Grand Trunk RR) used to barrel through Bushnell, and an old barn along the creek which looks like it could be an original structure of George Dean's.
Other than those, there isn't much left of Bushnell or Dean's Mills, and they're not even listed on maps anymore.
This is One of Michigan's Smallest Towns
The Census Claims This Town is One of Michigan's Smallest
Vintage Photos of Webberville
The Ghost Town of Central Mine
Vintage Owosso 'Then-and-Now' Photos
The Small Town of Chatham
Enter your number to get our free mobile app