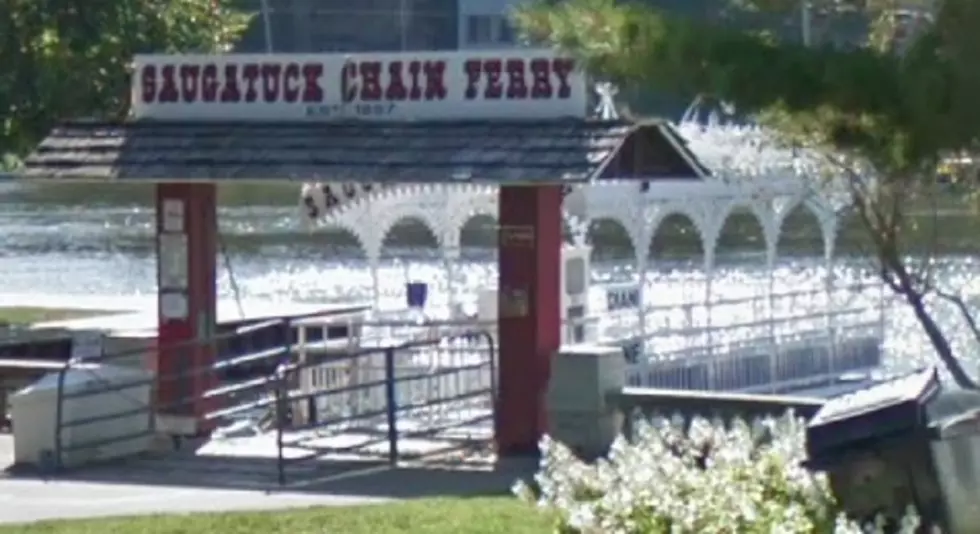 Michigan Has the Only Chain-Driven Ferry Boat in the US
Google Maps
The Saugatuck Chain Ferry is the only remaining chain-driven ferry in the United States, in use since 1838. The ferry "Diane" is a Coast Guard vessel with a capacity of 24 passengers.
The ferry chain is looped and 400 feet long; it goes thru a conglomeration of gears that pulls it from one side to the other. Three pullies keep it steady as it's pulled across the Kalamazoo River by an operator turning a crank on the inside.
The ferry crew and "captains" are mostly college students doing summer work; the vessel runs on demand, so you have to stand on the landing so the crew knows you want a ride.
The ferry is open from Memorial Day thru Labor Day. Check this one out while you're roadtripping this year!
You'll find it at 528 Water Street in Saugatuck.
25 Michigan Roadside Oddities
25 Michigan Attractions
100 Years of Irish Hills Attractions
Michigan Ghost Town of Redridge
The Old Kilmanagh General Store