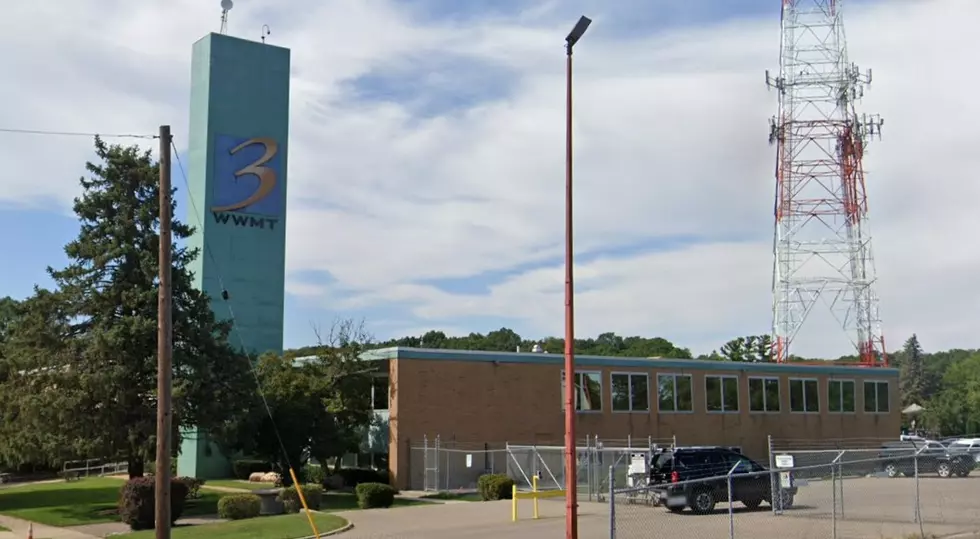 Channel 3 Celebrates Its 70th Anniversary on Monday
WWMT-Channel 3's studios on West Maple Street, in Kalamazoo was a Chrysler-Plymouth dealer in the early 1950's. (Google Street View)
Get out the candles. WWMT, Channel 3 is celebrating its 70th birthday on Monday, June 1st.
Here's the video celebrating the 65th anniversary.
What began as WKZO-TV, was this area's second television station. Broadcast pioneer John Fetzer (who later bought the Detroit Tigers, presumably from the profits) had put Kalamazoo's first permanent radio station on the air in the early 1930's. (He also owned a station in Grand Rapids, and added what is now B-93.7 in 1951.)
Channel 7, WLAV-TV went on the air first, less than a year earlier. Channel 3 signed on as a CBS Network affiliate, but carried show from all the networks in the early days, and shared ABC programming with Channel 8. Signal interference issues, that are probably only interesting to media geeks, forced channel reassignments, but WKZO-TV is right where is started (though an curious side note: In the digital conversion, WWMT is in technical terms "VHF Digital" Channel 8, but virtual Channel 3.)
Here's something else you might not know. The building that has housed the TV station since the late 1950's was a Chrysler-Plymouth car dealership.
While Channel 3 is synonymous with CBS programming, all the way back to I Love Lucy, through Gunsmoke, The Andy Griffith Show, All in the Family, MASH, and now CSI and NCIS, for many growing up here, there are fond memories of local programming, two programs especially, country and western music's Rem Wall and The Green Valley Boys, and kids' shows, primarily the "Channel 3 Clubhouse".
The numerous threads on Facebook page, Vanished Kalamazoo, are testaments to how many who grew up here still have strong feelings for those shows.
The TV station that John Fetzer built has gone through many ownership changes, but is still going strong. And let's end with the words of an early Channel 3 employee who John Fetzer fired, but ended up a national TV star in the 70's, Tom Snyder.
"Fire up a colortini, sit back, relax, and watch the pictures, now, as they fly through the air."
Enter your number to get our free mobile app
KEEP READING: Scroll to see what the big headlines were the year you were born