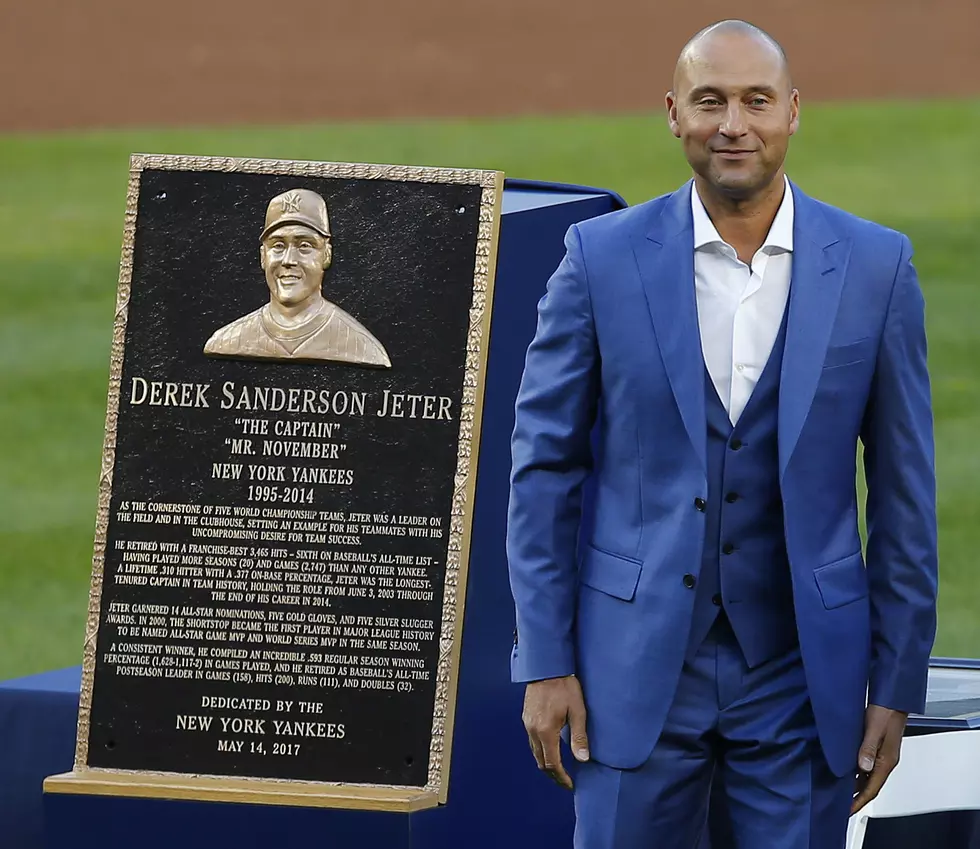 Derek Jeter On 2020 Baseball Hall of Fame Ballot
Former New York Yankees great, Derek Jeter stands by his plaque during a pregame ceremony honoring Jeter and retiring his number 2 at Yankee Stadium on May 14, 2017 in New York City. (Photo by Rich Schultz/Getty Images)
It's kind of hard not to let your mind get ahead of itself. But circle July 26th, 2020. It's likely going to be a very special day for Derek Jeter, and with that, a lot of pride for the residents of Kalamazoo.
News came out today that Derek Jeter's name is on the 2020 Baseball Hall of Fame ballot. That's not really news.It's a pretty foregone conclusion that Jeter gets in on the first ballot. But the news is, that voting process has begun.
The ballot features 32 names, with Jeter among 18 newly eligible players. Of those, his is the only name that jumps out as sure fire candidate. He was the captain of team that won a bunch of World Series. Some speculate that if his teammate Mariano Rivera was voted in unanimously last year, he could, too
Pitcher Cliff Lee and White Sox 1st baseman Paul Konerko are two of the other names that will get some attention, but while Konerko was the White Sox equivalent of Jeter in terms of leadership, his on-field resume might put in the category of the very good. Some of the other names have red flags due to alleged steroid issues.