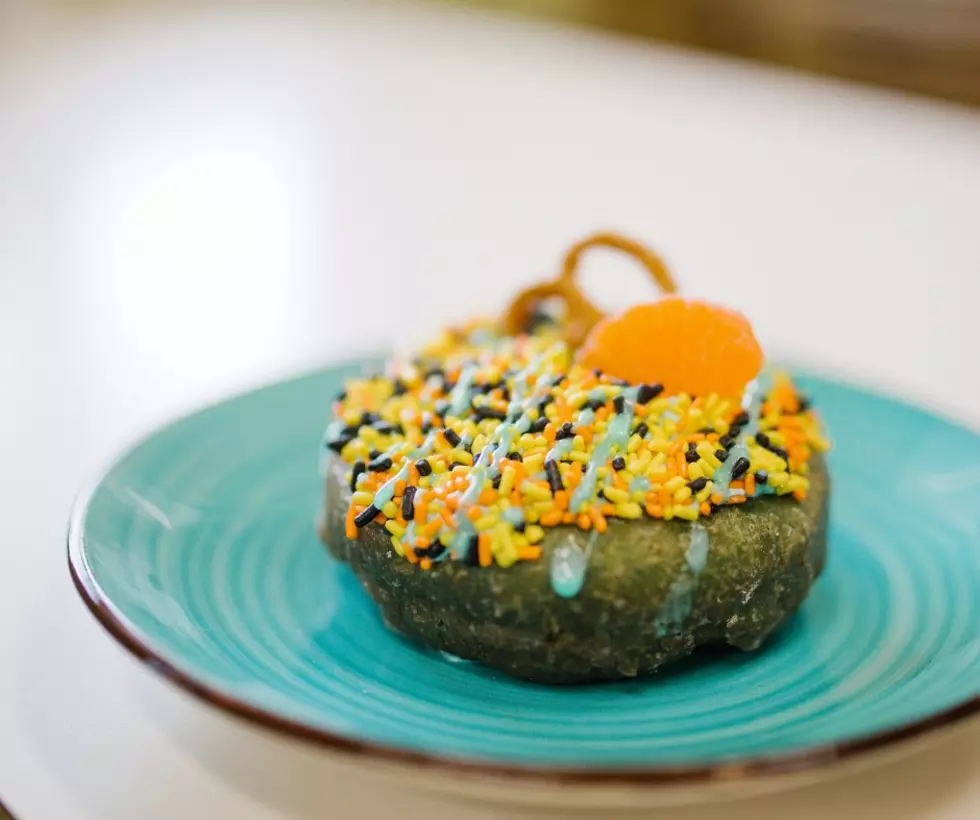 Don't Forget the Oberon Day Donuts
Photo courtesy Sweetwater's Donut Mill
Oberon Day is nearly a holiday in Kalamazoo and it's about more than just the beer. Start the day with Oberon donuts from Sweetwater's.
Spring brings and end to the snow (we hope) and warmer temperatures (we hope) to Kalamazoo. A rite of passage is the tapping of the first keg of Oberon. Bell's revives its seasonal classic each year and Oberon Day is about more than just beer.
Sweetwater's Donut Mill has crafted an Oberon donut with a tie dye orange and teal center, covered in teal icing to give it that light orange flavor, and they're topped with festive sprinkles, a pretzel and a candied orange slice; available in full-size or donut holes.
Mmmmm...donuts. Now if only there was something to wash them down with.