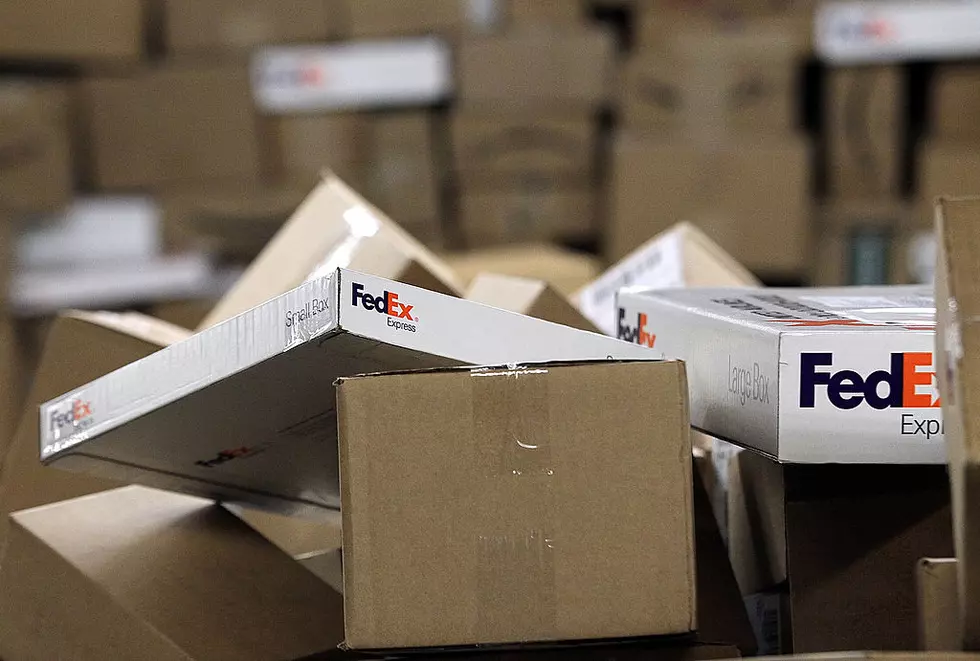 FedEx Truck Unknowingly Dumps Packages on an Indiana Interstate
Getty Images
The morning commute in Jeffersonville, Indiana became a FedEx package land mind Tuesday.
Imagine driving down a major highway on your way to work when you see FedEx packages flying at your car like tumbleweeds.  That's what some drivers on I-65 northbound near Stansifer Ave experienced.  It was as if Oprah was on the interstate saying, "you get a package and you get a package."
It appears that the driver didn't latch his rear truck door after pulling down at a previous stop.  The truck likely hit a bump causing the back door to fly open.  That resulted in packages rolling out of the freeway at a regular pace.  Meanwhile, the driver is doing his thing, driving to his next stop having no idea that they are littering the road with other people's packages (aka O.P.P.)  There's no word on if anyone on the scene was in fact, down with O.P.P.  Thankfully the Indiana State Police were on scene to help.  Here's what FedEx had to say in a statement they sent to WHAS11.com,
Safety and package care are top priorities at FedEx Ground, and we are grateful to law enforcement for their assistance in recovering the affected packages. Customers with questions about their shipments can track their packages on http://fedex.com.
Luckily, there were no crashes or injuries as a result of the packages in the road.
Enter your number to get our free mobile app
SEE MORE: Weird Face Masks You Can Get on Amazon