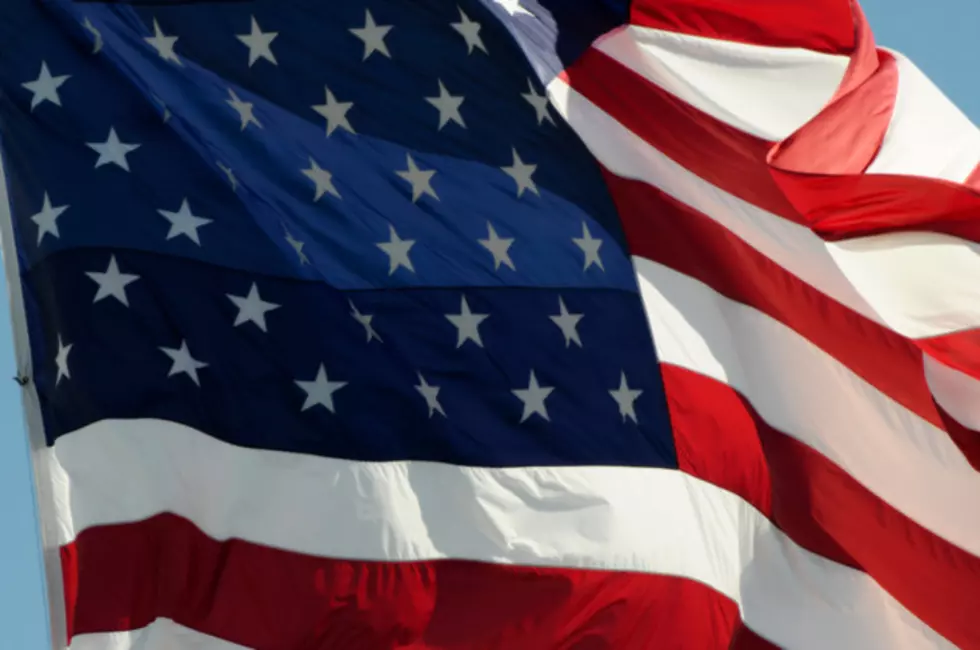 Flags Lowered Today In Michigan For Lapeer County Soldier
Evelyn Peyton via ThinkStock
Flags throughout Michigan are flying lower today in honor of Michigan Air National Guard Technical Sgt. Nathan William Denryter, who passed away this past Sunday from cancer.
On top of serving in the Michigan Air National Guard, Denryter served two tours of duty in Iraq and two tours in Afghanistan. His resume does not end there, he was also a Dryden Township Firefighter and a Lapeer teacher.
Governor Gretchen Whitmer, ordered all flags in Michigan be lowered today, and should be returned to full staff tomorrow. Our thoughts are with the family and friends of Sgt. Denryter at this most difficult time, and we thank him for his service.
Enter your number to get our free mobile app