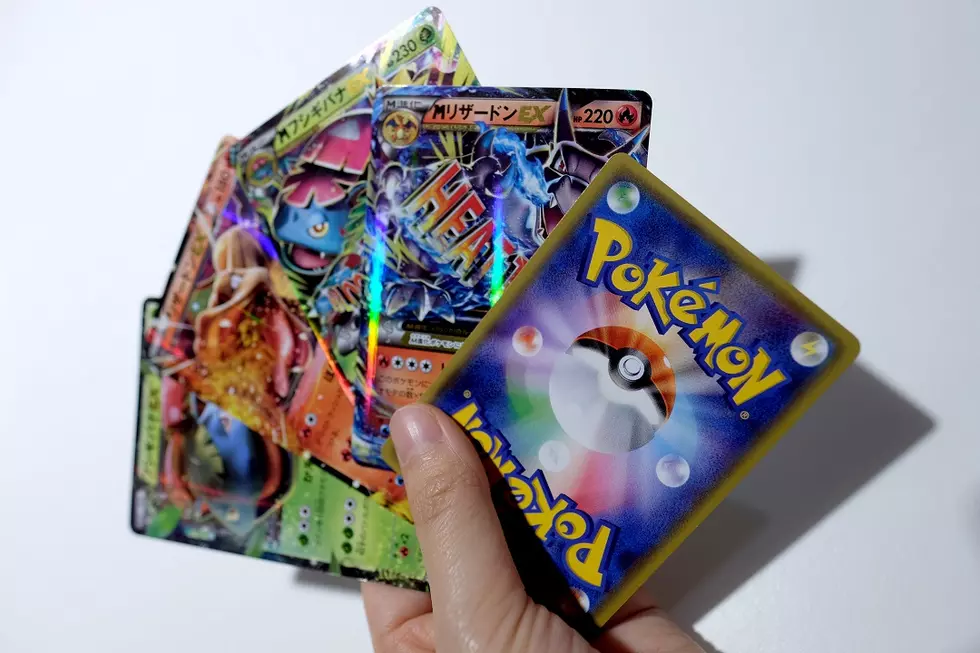 Gotta Catch Em All: Man Spends $57K of Covid-19 Relief Loan On Pokémon Card
Yuriko Nakao, Getty Images
A Georiga man took the Pokemon saying "Gotta Catch Them All" to the extreme by spending $57,000 of an Economic Injury Disaster Loan (EIDL) on a rare pokemon card.
Vinath Oudomsine of Dublin, Georgia is in some big trouble after he allegedly took out a COVID-19 Economic Injury Disaster Loan of $85,000 and spent a majority of it on a rare pokemon card.
According to The Macon Telegraph Vinath was charged with one count of wire fraud. Prosecutors said Oudomsine lied about how many employees he had and the revenue his business generated when he filed for an Economic Injury Disaster Loan during the pandemic.
If convicted, Oudomsine faces a maximum sentence of 20 years in prison and up to $250,000 in fines, prosecutors said.
Pokemon cards can actually be worth a lot of money according to dicebreaker A 1999 first edition shadowless holographic Charizard #4 sold for $369,000 in December of 2020.
A Pokemon Blastoise #009/165R commissioned presentation galaxy star hologram two-of-a-kind card suddenly became one of the most valuable Pokémon cards of all time Sold for $360,000 in January 2021.
A Black Star Ishihara Signed GX Promo Card. featuring the Pokémon Company's President himself. Sold for $247,230 in April 2021.
Pikachu Illustrator which is Extremely expensive and extremely rare and known as the Holy Grail of Pokémon cards Sold for $195,000 in October 2019.
Kangaskhan-Holo #115 Family Event Trophy Card. Is the third-rarest Pokémon card of all time Sold for $150,100 in October 2020.
While these cards seem to be worth a lot of money I don't think it's worth breaking the law and going to jail to get one.
Local Mid-Michigan Stores That Buy/Sell Pokémon Cards
With the resurgence in popularity for these trading cards, big-box stores have stopped selling them until the hype winds down. Here's a few spots in the Lansing and Jackson area(s) that buy and sell them.
Take A Look Inside This Northern Michigan Mansion On The Lake
This Michigan mansion can be found all the way up north in Sault Sainte Marie, and right on the lake too. The home has five bedrooms and five bathrooms and currently sits
on the market at $1,300,000.
Which, compared to other prices of Michigan mansions, isn't too bad.
Take A Look Inside This West Michigan 'Castle'
Located in Highland Park, this Michigan home is a cottage out of the 1800's also known by the name of the Highland Park Castle. The home does need some love and TLC, however, could be the right project for the next house flipper....
With six bedrooms and four bathrooms. Take a look inside this Michigan Castle with us.