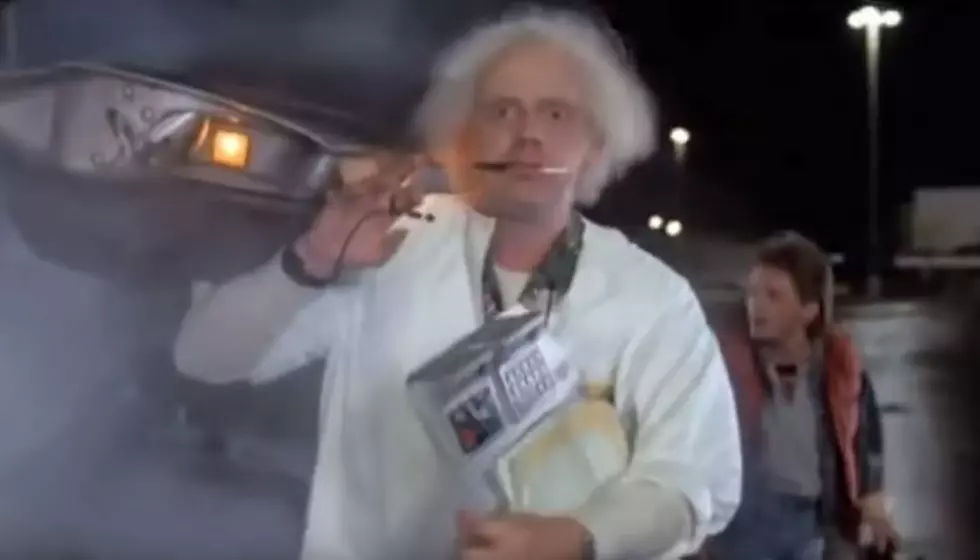 Great Scott! O'Reilly's Has a Flux Capacitor on their Website
Movieclips Classic Trailers via YouTube
If my calculations are correct, a flux capacitor isn't a real thing, but you can find one on O'Reilly Auto Parts' website. "When this baby hits eighty-eight miles per hour… "
Marty McFly:Wait a minute. Wait a minute Doc, uh, are you telling me you built a time machine … out of a DeLorean?

Doc: The way I see it, if you're going to build a time machine into a car, why not do it with some style?
Doc is right and it was the flux capacitor that powered the stainless steel high-performance time machine in Back to the Future. O'Reilly Auto Parts has one listed on the store's online catalog. Labeled as Part 121g, movie fans will remember that 121 gigawatts was the power needed to see some serious [PG-word] and travel through time.
The part is not actually for sale, nor can you pick it up at any of the 180 Michigan locations of O'Reilly Auto Parts, but here are the imaginary specs from the website:
Product Information
Gigawatts: : 1.21
Material Compatibility: : Plutonium
Working Speed (mph): : 88 mph
Maximum Power: : 1.21 Gigawatts
Detailed Description
Time Travel at your own RISK!!!
Plutonium is required to properly operate Flux Capacitor.

Plutonium is used by the on-board nuclear reactor which then powers the Flux Capacitor to provide the needed 1.21 Gigawatts of Electrical Power.
Plutonium not Available at O'Reilly Auto Parts. Please contact your local supplier.

Flux Capacitor requires the stainless steel body of the 81-83 DeLorean DMC-12, V6 2.9L , to properly function.

Once the time machine travels at 88 mph (142 km/h), light coming from the flux capacitor pulses faster until it becomes a steady stream of light. Then, time travel begins.

Upgrade Kits available: Part # 121GMF
Non-Functional Item Displayed For Entertainment Purposes Only
Enter your number to get our free mobile app