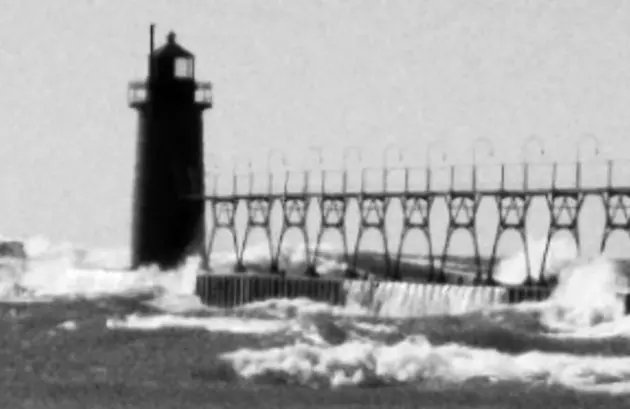 Michigan's Haunted Lighthouses: The Ghost of South Haven
K1025 via YouTube
Does the keeper still walk the halls of the residence on the bluff overlooking Lake Michigan?
Michigan has more lighthouses than any other state. With a history dating back to 1825, some of the past lingers with the stories and legends of hauntings numbering almost as many as ships that have sailed the Great Lakes. This time we look at South Haven's beacon, perched on the South pier, guarding the entrance to the Black River. Not the tower but the keeper's residence is the source of ghost stories; legend has it a ghost walks the halls.
James S. Donahue lost his leg during the Civil War at the Battle of the Wilderness and was lucky to survive as casualties numbered almost 30,000 in the opening battle of Grant v.s. Lee. After leaving the service, Donahue was appointed keeper of the South Haven lighthouse and began his service in April, 1874—at the age of 32. Over the course of his 40+ year career, he is credited with saving 15 lives. Perhaps more impressive is his ritual walk to the end of the 75' wooden walkway to light the signal. Sunshine, rain, snow or ice, the job had to be done. Douglas did it faithfully every single day.
The keeper's residence is now owned by the Michigan Maritime Museum and workers say they sometimes hear the footsteps of James S. Donahue hobbling down the halls on his crutches and other unexplained sounds and self-opening doors.
Bonus Video: High Winds & Waves Batter South Haven