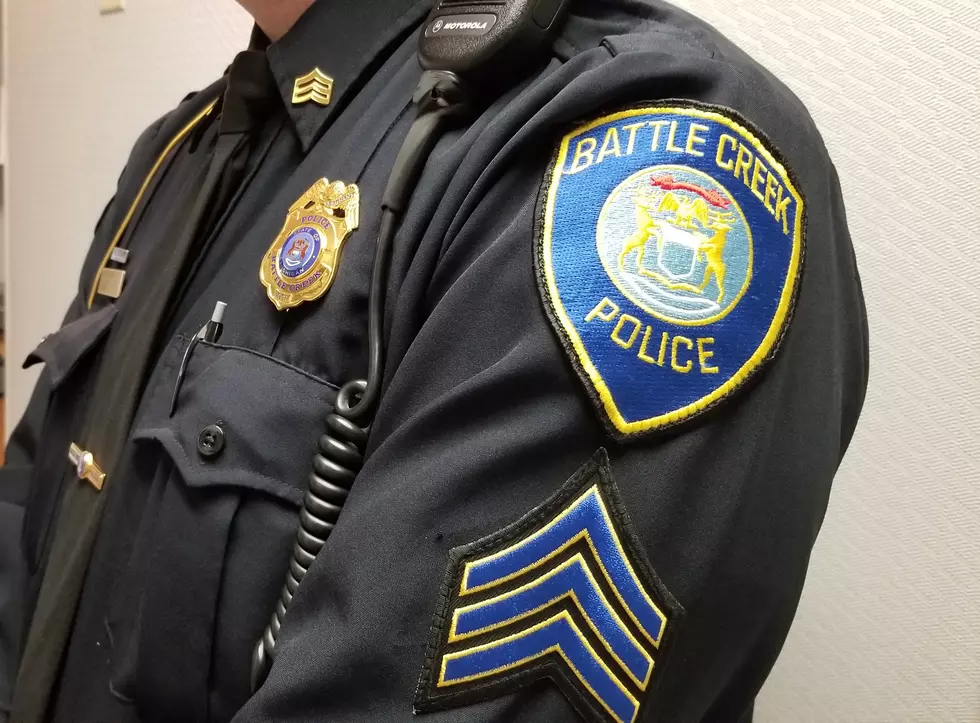 Heartwarming Video Of Battle Creek Officer Playing With Kids
TSM/Battle Creek
A video on Facebook has gone viral showing an officer with the Battle Creek Police department stopping in a neighborhood to play basketball with some kids. The video was posted by Kelsey Philips on Tuesday, May 7th and in only two days has gathered over 15,000 views and nearly 400 shares. Kelsey thought there might be trouble until she saw what was actually happening. That's when she began recording.
The boys were playing basketball outside an empty house on North Mckinley Avenue.

Someone called the police on them for being there. He pulled up, made sure they were safe and made sure they weren't actually going inside the house. Then he played basketball with them for about 20 minutes!!
Officer Gettel works with the Gang Suppression Unit and connecting with the community, especially kids, is an important part of his job. He took a short break from patrolling to do this simple gesture, but it's one that will likely have a long lasting impact on those kids. They had a chance to see a police officer on a personal level and in a positive light instead of the usual association of fear or that something bad is happening.
Thank you officer Gettel for making a positive impact on kids in the Battle Creek community!
BONUS VIDEO: Sheriff Saxton And Chief Blocker Talk Protecting Schools on the 95.3 WBCK Morning Show