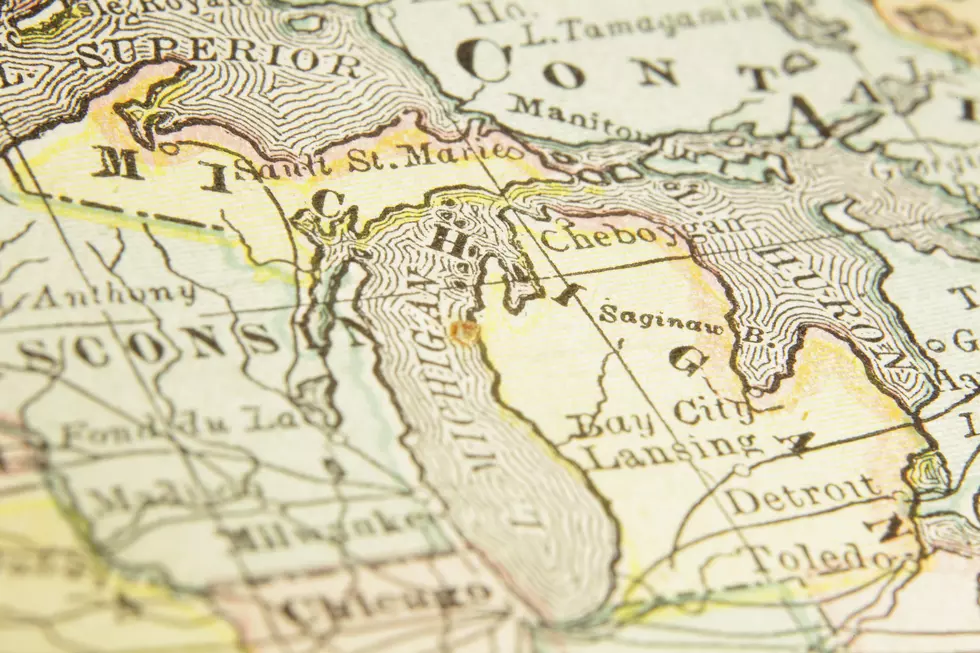 Here's How All SWMI Counties Got Their Name
Getty Images/iStockphoto
When I first moved to Kalamazoo, I'll be honest, I had no idea where it got it's name from. Since being here, I've taken a strong interest in discovering some of the local history in nearby areas. With the help of MLive, I just found out where all of the counties in South West Michigan got their names from. Turns out we really like people. You keep learning every day:
Depending on who you ask, Allegan County's name could be a Schoolcraft invention, or else it's a truly indigenous word meaning "Lake of the Algonquins."
How did William Taylor Barry, U.S. Postmaster General under President Andrew Jackson, get a Michigan county named after him when he was not, in fact, from Michigan? Because Barry County was one of the Michigan Territory's 10 so-called "cabinet counties" named after President Jackson himself along with some men who served in his cabinet. It's said the naming may have been a political move to score some points with the President in the hopes of winning the territorial dispute over Toledo (which ultimately led to Michigan gaining the U.P.)
Berrien, in the southwest corner of the state, was another so-called "cabinet county," named after people who served in President Andrew Jackson's cabinet. John MacPherson Berrien was Jackson's attorney general.
Branch is another cabinet county, named after North Carolinian John Branch, who was secretary of the Navy under President Andrew Jackson.
Surprise! Calhoun is another cabinet county, named for John C. Calhoun — United States vice president in Andrew Jackson's administration.
Cass County is named for Lewis Cass, a 19th-century politician who served as Michigan's territorial governor from 1813 until 1831 (Michigan officially became a state in 1837), U.S. senator for the state of Michigan, secretary of war under President Andrew Jackson, and secretary of state under President James Buchanan. He even campaigned to be the Democratic presidential nominee in 1848, but lost to Zachary Taylor — who would go on to become the United States' 12th president.
Eaton County, which sits southwest of Lansing, is another of Michigan's "cabinet counties." This one was named after John Eaton, who was secretary of war under President Andrew Jackson.
There's nothing complicated or mysterious about Hillsdale County's name: It was so named for its rolling terrain, full of "hills" and "dales."
Both the county and the city named Kalamazoo took their names from the river here, which appeared on maps in the 1820's as "Kikalemazo." There are many theories regarding the meaning and origin of this Native American word (that was mangled and misappropriated over time by French- and English-speaking settlers); the most popular ones are that it meant "reflecting waters," "stones like otters," or "boiling pot" (the latter referring to a legend involving a Potawatomi man winning his bride by running to a point on the river and back before the water in a pot boiled away).
St. Joseph County was named after the river that flows through it, which likely was named for the patron saint of New France.
Van Buren County is one of Michigan's cabinet counties, named for Martin Van Buren, who was vice president as well as secretary of state under President Andrew Jackson.
Enter your number to get our free mobile app