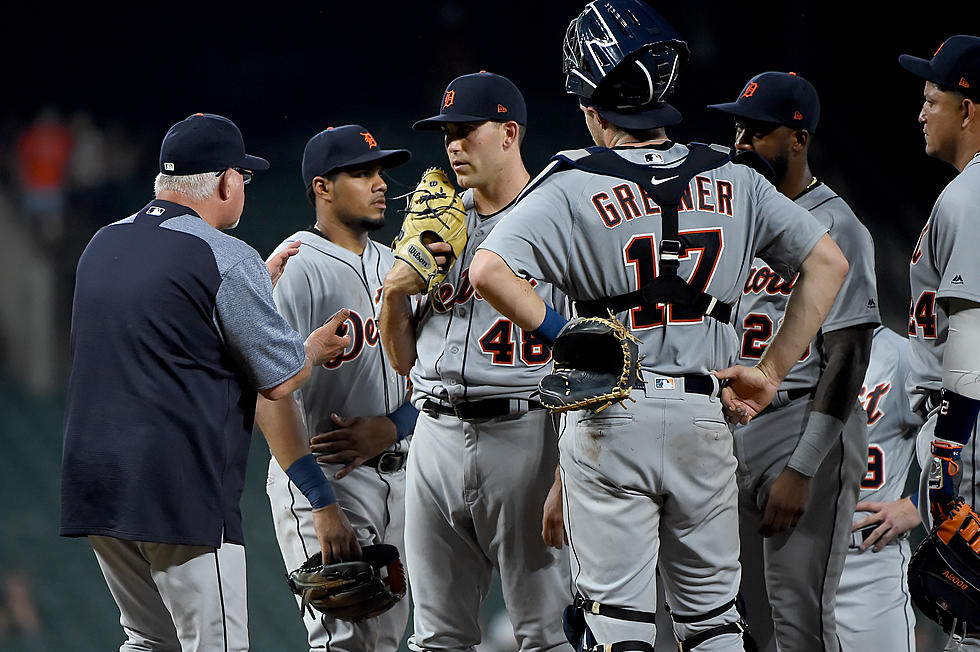 How The 2020 MLB Rule Changes Will Impact The Detroit Tigers
Photo by Will Newton/Getty Images
Spring Training is here and with the new season of baseball there will be rule changes for 2020.
According to Yahoo Sports,  there are six rule changes this year that will impact the game.    The one rule change that will change the way managers manage is the new 3 batter minimum rule.
Starting this year starters and relief pitchers will  be required to pitch to a minimum of 3 hitters before they can make a change.   The change takes away the one and done pitcher batter match ups from the past.  It will make managers have to think ahead before changing pitchers.
Rosters will expand this year from 25 to 26 for regular and post season with a 13 pitcher limit.  The 40 man roster in September will now be set at 28 with a maximum of 14 pitchers.
The roster change will help and possibly hurt the Tigers.   It will give them a chance to carry an extra player during the season.   The September change could hurt how many of their younger players are called up in September.
Two new pitching rules that will not impact the Tigers very much is a new two way player rule.  The other is position players can only pitch if their team is behind by six or more runs or the game is in extra innings.
The two way rule will be a designation for a player that won't count towards pitching limitations on roster.  To qualify, players need to have pitched a number of games and have either played a position or was a DH in a limited number of games.
The final new rule is the managers have less time to challenge a call.  It will be interesting to see how these changes help speed up the game.
I think the roster changes will help all the teams, not just the Tigers.  The pitching change could hurt teams bullpens but we'll have to wait and see once the games begin.
What do you think of the new rule changes for 2020?
Enter your number to get our free mobile app