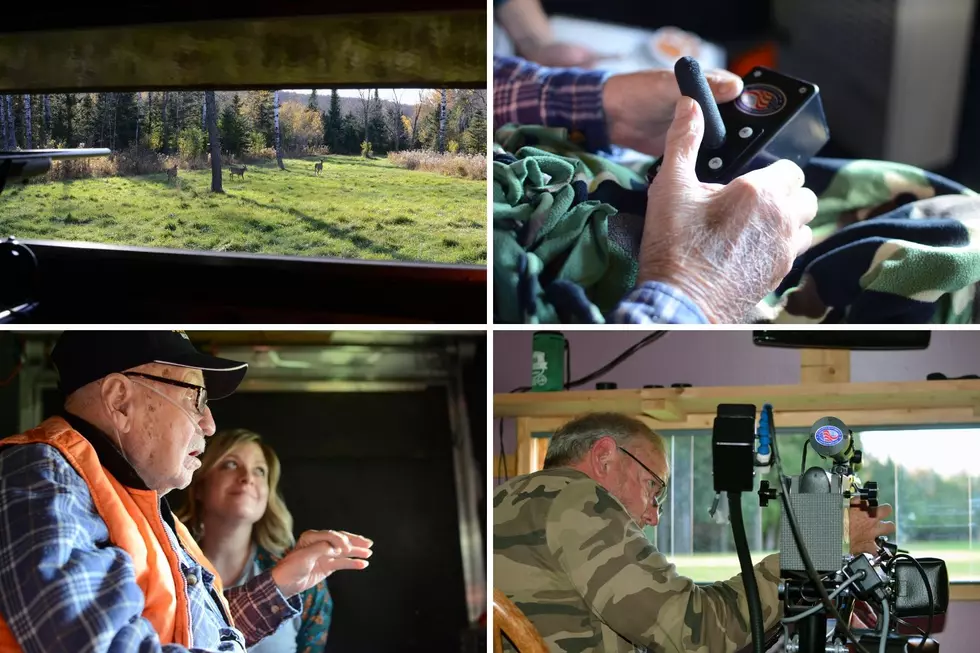 Hunting Season Now Open for People of All Abilities in Michigan
Photos courtesy Michigan Department of Natural Resources
Disabled hunters are giving the sport another shot with these accessible hunting trailers.
The National Wild Turkey Federation is leading the way in making the great outdoors accessible to everyone. Bays de Noc Gobblers, an Upper-Peninsula chapter of the federation, has utilized the Wheelin' Sportsmen outreach program to get more hunters into the woods- more specifically, into the trailer out in the woods.
The group has several mobile trailers designed not only to accommodate wheelchair users, but also to ensure a safe, fun hunting experience for people of all mobility levels. These unique units make it easier for hunters with disabilities to enjoy the outdoors without barriers. Each is large enough to allow wheelchair users space to move around. Inside, a sliding window gives hunters a view of the target area and allows access for a gun or crossbow outfitted with a specially equipped "sip-and-puff" trigger actuator – an adaptive piece of equipment which lets the hunter pull the trigger by taking in a breath on an attached tube. A camera connected to the gun's scope feeds video of the target area to a monitor affixed to the wall above the window, allowing those in the trailer an up-close view. A joystick helps the hunter take aim.
If there's a wheel, there's a way, and the smile makes it all worthwhile.

-Ken Buchholtz, president of the Bays de Noc Gobblers and chairman of the Wheelin' Sportsmen program
Michigan Department of Natural Resources backs the program and agrees, "for hunters with disabilities, programs like these are a much-needed tool. With the support of groups like the Bays De Noc Gobblers and programs like the Wheelin' Sportsmen, disabled hunters can bridge accessibility gaps and get back to Michigan's beautiful outdoors."