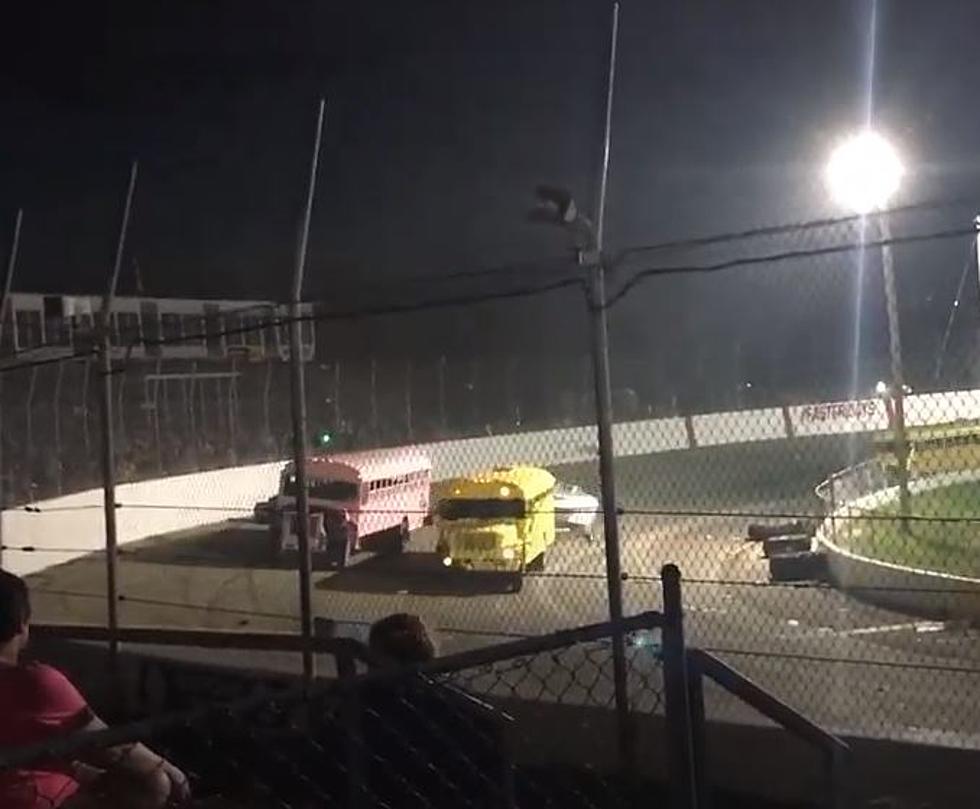 I Just Discovered That People in Kalamazoo Love to Race Buses
Via/ Youtube
On this episode of 'today I learned this about Kalamazoo', apparently bus racing is a thing around here. And it's popular!
Racing school buses around a track (or in some cases a figure 8) sounds like something that came straight out of Florida, but I'm here for it.
This Saturday, June 26th, the Kalamazoo Speedway is hosting their Red, White and BOOM event! It'll include monster truck rides, stacker cars, fireworks and bus racing.
Why buses? That was my first question. Unfortunately, Kalamazoo Speedway's website doesn't really give a history. However, I was able to find some youtube videos from years past depicting this very new (to me) "sport" of bus racing. Except, in the below video the buses were also toting trailers!
My list of questions is growing. Who is driving the bus? Do they have to have a certification? Are we just letting  anyone drive the bus? If so...how do I sign up??
Now, back to the "figure 8" event. While it won't be featured at this weekend's event (at least its not advertised) I had the pleasure of getting the inside scoop from our very own Bobby Guy who does mornings on 107.7 RKR. He said he actually participated in the figure 8 event about 10 or so years ago. From what I understand, multiple buses are competing by continually driving in a figure 8. I CANNOT believe there wasn't a crash but sure enough, Bobby not only survived but won the race!
The more I learn about Kalamazoo the more validated I feel about my decision to move here. Bus racing. Who knew?
For those who are driving the buses this Saturday, may the odds be ever in your favor. And for those that would like to attend:
Tickets are $20 for adults
$10 for children 6-12 years old
Children 5 and under get in free
Gates open at noon
Racing begins at 7:30
You can find more information here. Or, follow the Kalamazoo Speedway on Facebook.
KEEP READING: Here are 50 of the most famous sports goofs