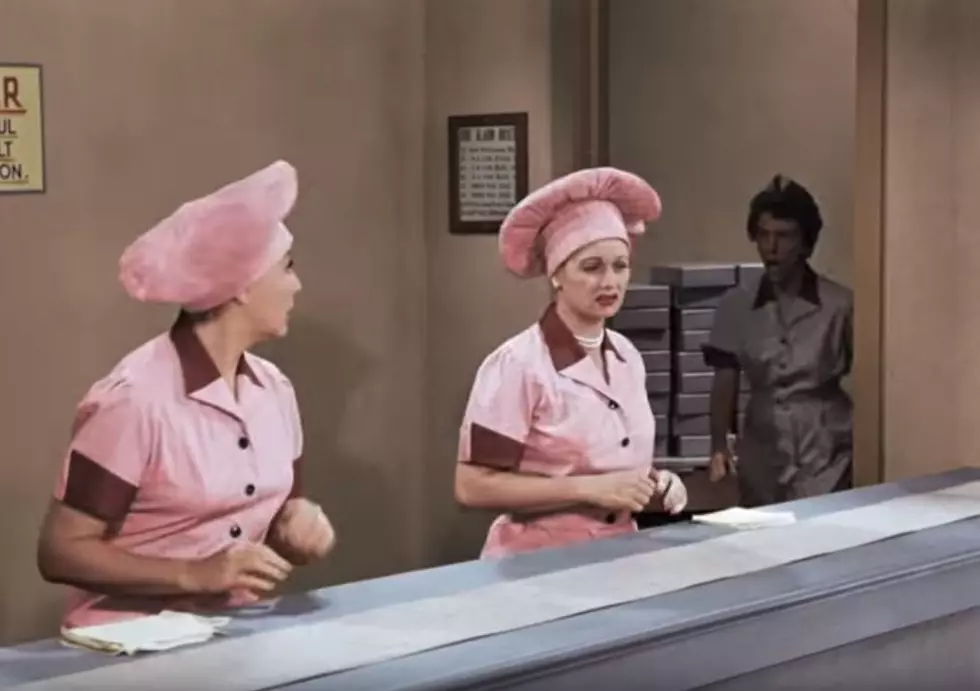 I Love Lucy Coming To The Big Screen In Kalamazoo & Battle Creek
Courtesy of CBS Home Entertainment
Fans of "I Love Lucy" can rejoice! In honor of the legendary red head's birthday on August 6th, fans will be able to watch full-length and colorized episodes of "I Love Lucy" at theaters in Kalamazoo and Battle Creek for one day only.
Fathom Events and CBS teamed up to bring "I Love Lucy: A Colorized Celebration" to movie theaters nationwide and includes Kalamazoo 10 as well as West Columbia 7.
The showing will include five fan favorite episodes of "I Love Lucy" presented in colorized versions, including:
Lucy Does a TV Commercial: In this classic "I Love Lucy" episode, Lucy has angled her way onto Ricky's special as the show's pitch girl. Includes Newly Colorized Footage!
Job Switching: After Ricky and Fred get upset about the girls' spending, Lucy and Ethel go to work in a candy factory while the boys do the housework.
L.A. at Last!: When the Ricardos and the Mertzes arrive in Hollywood, Lucy goes to the Brown Derby restaurant where her sighting of William Holden turns catastrophic.
The Million Dollar Idea: Lucy and Ethel go into business making salad dressing based on Lucy's Aunt Martha's recipe. Includes Newly Colorized Footage!
Pioneer Women: The girls revolt over housework and want modern conveniences. The boys bet that they can survive longer than the girls without using anything invented after 1900, including electricity. Includes Newly

C

olorized Footage!
Fathom Events lists the run time as 2 hours and 20 minutes. The special event will be for one night only, on the comedienne's birthday.
Tickets are available now at www.FathomEvents.com and at participating theater box offices. Bonus, attendees will also receive an exclusive mini poster.