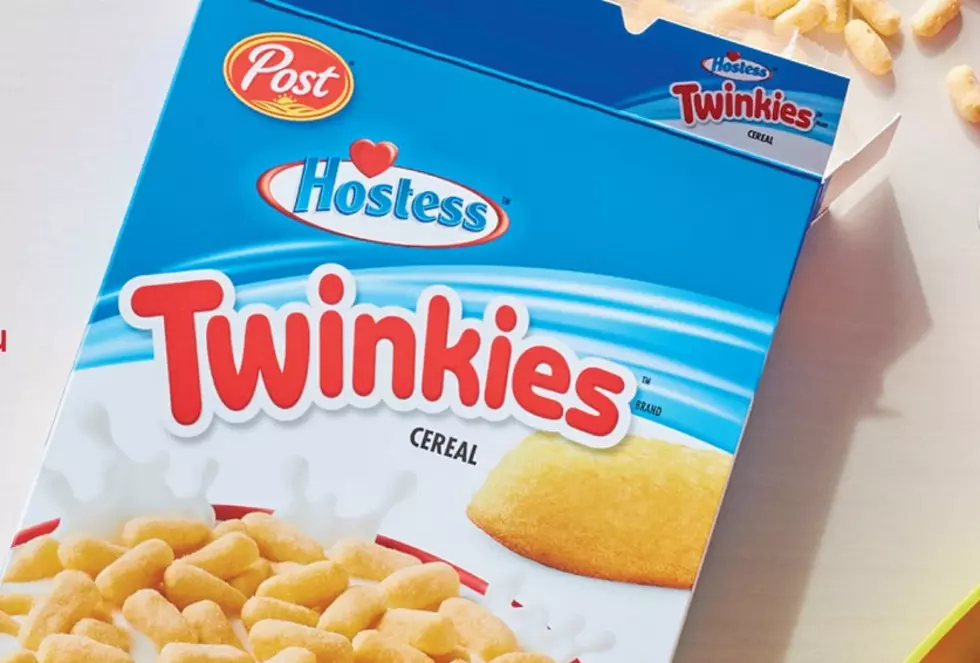 Is This Heaven? Twinkies Cereal Coming in December
Twinkies Cereal, coming to a store near you in late December. (Hostess Brands)
This might just be the answer to many a breakfast, or snack treat lover's prayers. Battle Creek's Post Cereals, through a collaboration with Hostess Brands, is coming out with Twinkies Cereal.
On it's website, the graphic just says coming soon to a grocer near you. But in the release it says it's going to be  late December and what a holiday gift that'll be for some.
Twinkies Cereal replicates the distinctive taste and familiar oblong shape of the golden-colored snack cake, delivering delightful sweetness in every bite. Twinkies fans can find the new cereal on grocery store shelves nationwide starting in late December. - Post Consumer Brands PR
If there's isn't enough sweetness in your life, this is the latest collaboration between Post Cereals and Hostess Brands, "joining a family of other delicious cereal offerings, including Post Hostess Honey Bun and Donettes Cereal. Fans can now enjoy their favorite Hostess snacks in tiny and sweet cereal forms."