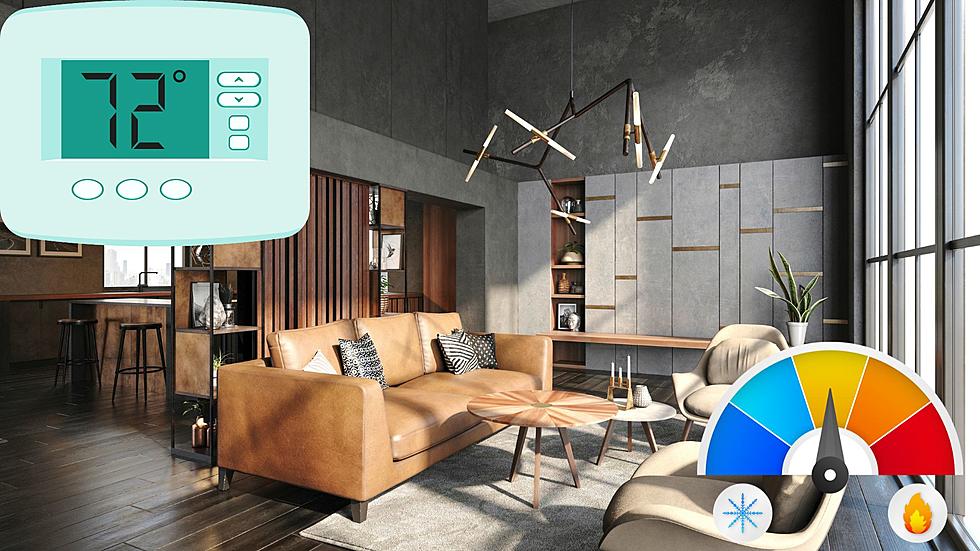 Best Temperature To Keep Your House During Michigan Winter
Canva
The winter months are slowly creeping up on us as November is almost over and the trees are starting to become bare. Along with the leaves falling, the birds migrating to the south, and the temperature dropping, we're all vigorously anticipating the snowfall that is coming this year. We have already heard everyone saying, "it's going to be bad this year", so buckle up because it's going to get cold quick!
This time of year is when many couples, families, roommates, coworkers, and many other relationship bonds are tested. Being comfortable in a space has a lot to do with the temperature and not everyone likes to be hot or cold, meaning we all like the temperature to be at different levels. So, what is the right temperature for your home during Michigan's winter months?
My coworkers thought it was hilarious that I decided to write this up today, but it makes perfect sense for me to be the one to write it. I am one of the few people in the office that runs a little warmer than everyone else, as I feel like the office building is always too cold and wear a hoodie or sweater every day. That's why I'm more than qualified to help you find the right temperature because I don't like to be cold.
There are a handful of people out there when it comes to temperatures, there are people like me who would like to live in the warmest climates and keep their house warm, people like my coworker who like to live in an icebox and keep their houses as cold as possible. Then there are people who can adjust and exist in either climate, those are special people.
Now, Energy.gov says that you should be keeping the temperature inside of your home at a swift 68 degrees Fahrenheit. 68 is what they label as the temperature for when you are home and that you should lower it by 3 or 4 degrees during the day while you are at work, school, and other places throughout the day. If you're anything like me than you know this is way too cold and should be hovering somewhere between 72-75 degrees Fahrenheit.
What do you think about the upcoming winter? What would you keep your thermostat at when it gets cold? Anybody out there like to be nice and cozy during the Michigan winter months?
What's the Perfect Temperature at Home in Winter?
Gallery Credit: Jason Stewart
Michigan's All-Time Highest Temperatures By Month
The following list shows the all-time highest temperatures recorded in Michigan in each month, and where they were observed.
Gallery Credit: boris misevic; Unsplash
LOOK: The most extreme temperatures in the history of every state
Stacker
consulted 2021 data from the
NOAA's State Climate Extremes Committee (SCEC)
to illustrate the hottest and coldest temperatures ever recorded in each state. Each slide also reveals the all-time highest 24-hour precipitation record and all-time highest 24-hour snowfall.
Keep reading to find out individual state records in alphabetical order.
Gallery Credit: Anuradha Varanasi