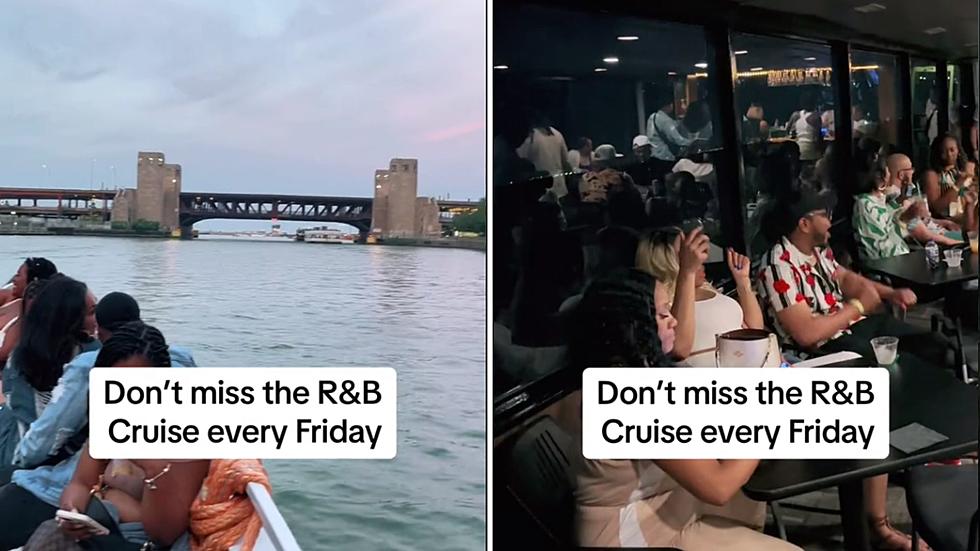 Cruise To R&B On The Chicago River Every Friday
Shaniquad_ TikTok
Since the first R&B Only event, there have been many businesses, cities, and individuals who have tried to replicate that experience in their own place. Some are inviting friends and select others over, having drinks and finger food, along with R&B jams. We have seen bars invite a DJ in and have them only play R&B music while having deals on drinks and more.
The bigger the city the better chances there are of the event being a big deal or something that occurs more often. For example, down in Atlanta, there are a few places that have an R&B-only night once a week and there are many weekly returners. I hope you didn't think that Chicago would keep itself out of the race because they're like that friend that just has to be involved in everything.
When you have a river that runs through the heart of your city it's almost a no-brainer to use it for every promotional use possible right? Like first off every business and hotel that has parked itself on the riverbank and uses the view to uptick prices. Other than that we have seen business and the city use the river for St. Patrick's Day, Halloween, and now on casual days.
In the TikTok above you can see that every Friday there is a boat that sets out from the launch point at 8 pm and plays only R&B music for those who board. There is a selection of food and an open bar that is available to purchase. This is a ticketed event that can sell out but it's a weekly thing, so if you miss one week just buy your ticket early for the next!
Chicago Albums Ranked
This list of Chicago albums reminds us once more of the opposing forces that always drove the band.
5 'Must-Have' Chicago Hot Dog Experiences That Will Change Your Life
One look at these five Chicago hot dog spots and you will start to feel something move inside you. That's your hunger. Come eat and your life will never be the same.