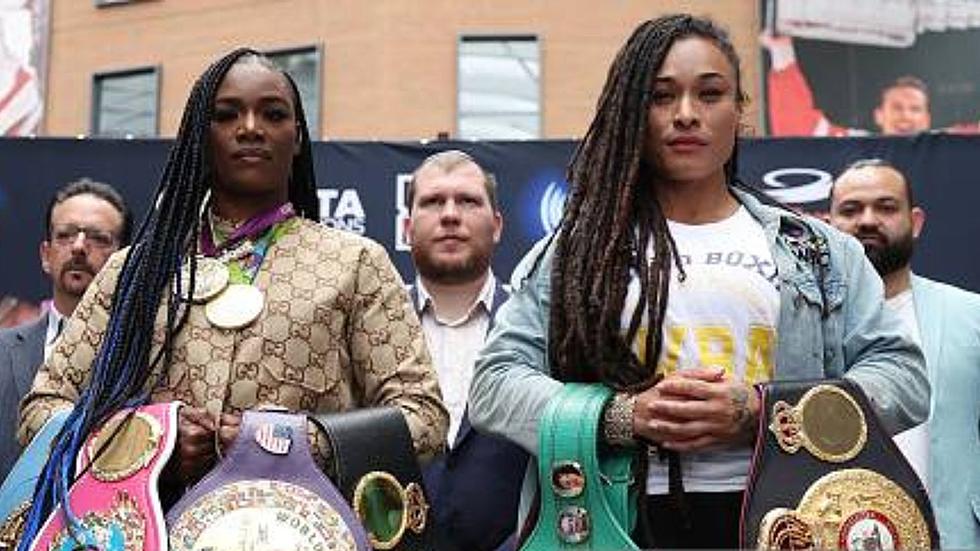 Flint's Claressa Shields Headlines Little Ceasar's Arena's First Boxing Card
Gregory Shamus Getty Images
Looking all the way back at the early history of boxing and the city of Detroit and the state of Michigan will be heavily referenced as many great fights and fighters have occurred here or been born here. One of the most notable is Joe Louis who had an arena named after him, but the biggest Michigan boxing name now is Floyd "Money" Mayweather an undefeated boxer from Grand Rapids.
Now, a new name in boxing is looking to take the crown as the most notable from Michigan, and it's not who you would expect. Claressa Shields, a boxer who hails from Flint, Michigan is undefeated in her professional career with 13 wins and 2 by knockout. Shields will be looking to cement her name into Michigan Boxing history this year.
Claressa Shields has already made tons of history as she continues to blaze through competition as she is yet to lose a professional bout and once she steps in the ring in Detroit she'll reach another milestone. She will be the headlining main event for the first-ever boxing card at Little Ceasar's Arena.
Claressa will battle against Hanna Gabriels on June 3rd, the only opponent to ever knock Shields down to the mat. Shields would go on to win the contest by unanimous decision but this is a highly touted rematch that could go either way.
The fight will be broadcasted on DAZN and will be the first time Shields has fought in Detroit since her bout at the Masonic Temple back in 2018 which was the match Gabriels knocked her down.
Abandoned Boxing Gym: Detroit