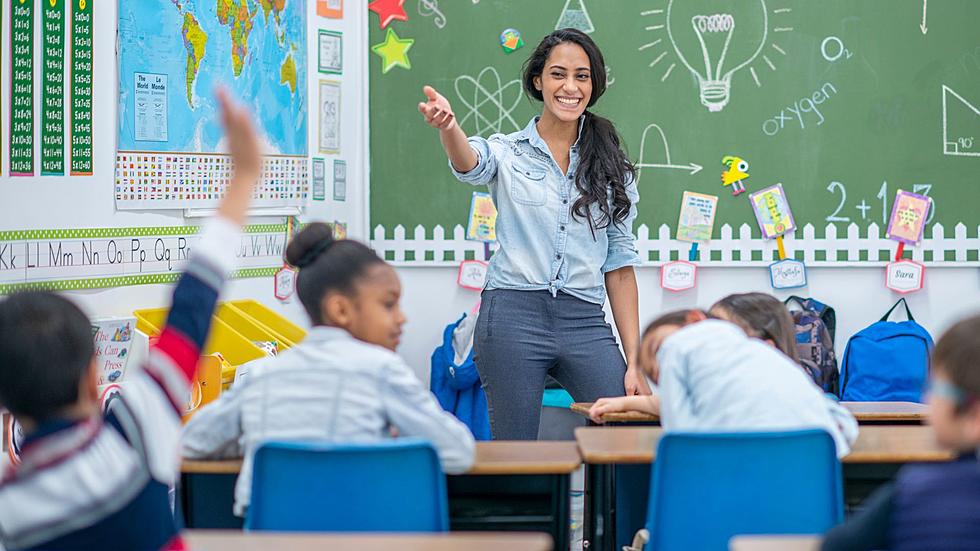 Kalamazoo Public Schools Searching For Guest Teachers
Canva
The school systems in Michigan and across the country have been dealing with many different issues since the Covid-19 pandemic which have made their jobs so much harder. Many teachers and other faculty members were either overwhelmed with virtual school or weren't able to make the transition back. Also, students are struggling more than ever due to the changes the pandemic caused.
Even before the pandemic, Kalamazoo Public Schools and other school districts in the state of Michigan were struggling to keep their staff numbers up. There has been a large number of teachers that have retired or decided to move on to new ventures. As they are searching for new careers and lives, the schools are left scrambling trying to fill the classrooms and hallways with staff. They are now turning to the public for help.
One of the biggest staffing shortages and issues they have to deal with are teachers. They are running extremely low on teachers at not only the high school level but elementary and middle school as well. So much so, that they have put out a press release, posted on social media, and made a job posting asking for guest teachers.
Now, they are not just opening this up to anyone to come into the schools and be responsible for taking care of and teaching our young children, but they are searching for help wherever they can find it. There are a handful of requirements that they have, but they are more relaxed than normal, but still take care of the most important parts of being a teacher. Those requirements are as follows:
Current Michigan teaching certificate
Expired Michigan teaching certificate
More than 60 credit hours from an accredited college
Out of state teaching certificate
If you happen to fall under these requirements and are looking for a job, a second job, or just want to have a chance to make a change in a young person's life then I have the information you're looking for. They are offering $135 per day to each guest teacher and a $100 bonus for working 10 days in a month and that doubles to $200 if you work 20 days in a month.
These Are The 30 Least Equitable School Districts In Michigan
To find out where school funding is distributed most equitably, WalletHub scored 531 districts in Michigan based on two metrics: average household income and expenditures for public elementary and secondary schools per pupil.
Ranking 531 Michigan School Districts: Spending v Income
Every 1% the district spent above Michigan's average per student was deducted 1 point from their score and 1 point added for every percentage point over. The lower the score, the more equitable the district.
For Wallethub's full methodology, scroll to entry 531.
Gallery Credit: Scott Clow
16 Books That Have Been Banned by Michigan Schools
Some Michigan school districts have banned these books, citing objectionable content.
Gallery Credit: jrwitl