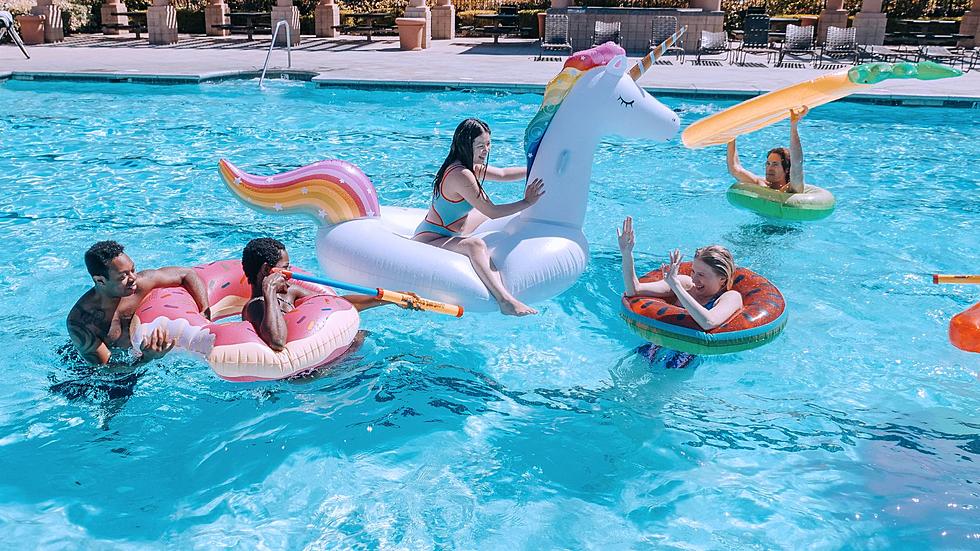 Pools & Lakes: Kalamazoo Area's Best Swimming Spots
Canva
We had a quick glimpse of what's heading our way for the summer with the amazing weather we had last week. Even though it's going back to normal April spring weather, the heat from last week got me thinking about cooling down in the water.
Going for a swim is a top-tier summer day activity and with a state surrounded by great lakes, we are not pressed for places to enjoy the water. Although, from Kalamazoo, the nearest great lake access point is an hour away in South Haven. So, where in the area can swimmers go to crave their itch to dive into the waves?
Here is a list of the best places to go swimming in the Kalamazoo area so you can plan where to visit once the weather gets warm.
Kalamazoo Area's Best Places To Swim
The Best Places to go swimming in the Kalamazoo area.
Lansing's Best Spots For Swimming This Summer
Look, I know we all wanted the nice heat waves, but I'm not going to lie. I forgot that with wishful thinking comes, great danger if your air conditioning doesn't want to work, and boy am I feeling that right now.
Life Saving Tips For Swimming Kids
Swimming in Maine can be so much fun but also very dangerous, I found these helpful tips to keep you prepared this summer with your family.