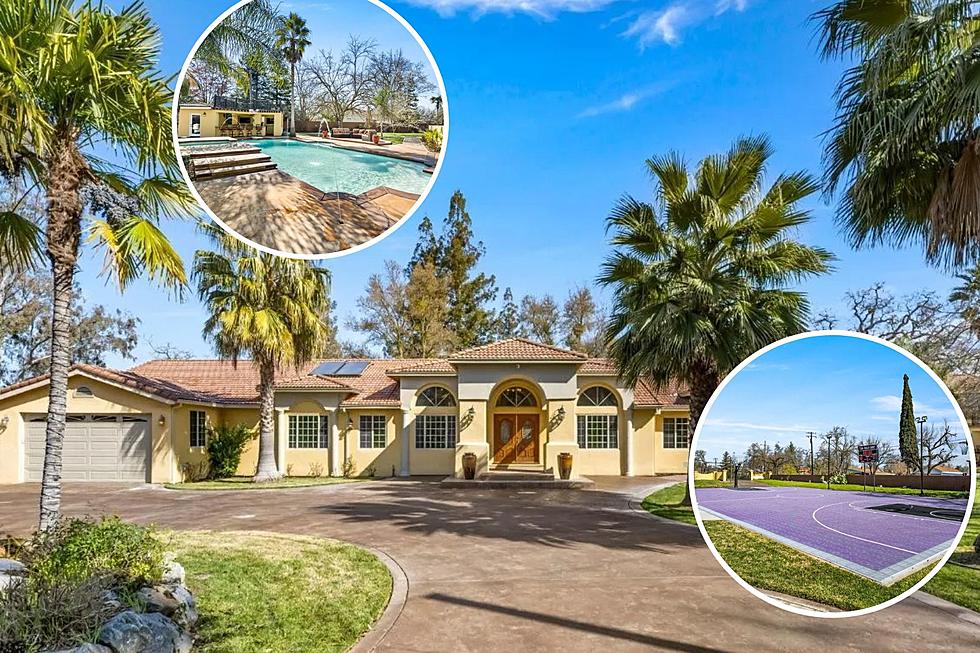 LOOK: Detroit Pistons Player Selling Mansion with Full Basketball Court, 3 Outdoor Bars
Matthew Hindy, Re/Max Gold Fair Oaks
Talk about an awesome vacation home...
A Detroit Pistons player's Elk Grove, Calif., mansion is on the market - and you have to check out the backyard!
Not too shabby for a 24-year-old...
According to Detroit Metro Times, the home belongs to Detroit Pistons forward Marvin Bagley III. Bagley played college basketball for the Duke Blue Devils and was a 2018 Consensus All-American. He was selected with the second overall pick by the Sacramento Kings in the 2018 NBA draft. Bagely was traded to Michigan's Detroit Pistons in 2022.
The home itself has plenty of room - the main residence has five bedrooms, six bathrooms, and a movie theater. Plus, there's a second house with four bedrooms and three bathrooms! According to the listing there's a total of 6800+ square feet of livable space on nearly 2 acres.
And then you take a step outside, and wow...
The backyard includes:
Pool
Spa
Outdoor Jumbotron
NBA Size Full Court Basketball
Bleachers
Scoreboard
Hibachi Grill with TV Built into Tree
3 Outdoor Bars
3 Entry Gates
Livestock Space Available
That last one has me scratching my head a little bit, but OK...
So the question is, how much is going for?
Bagley's California mansion is for sale for $1,995,000. Take a tour in the gallery below!
Detroit Pistons Marvin Bagley III's California Mansion for Sale for $1.99M
Pistons forward Marvin Bagely the III has
listed
his Elk Grove, Calif., residence for $1,995,000. The mansion boasts 9 bedrooms, 8.5baths, 6,802 square feet on 2 acres. Unique features include a full size NBA court with scoreboard, outdoor Jumbtron, three outdoor bars, and a theatre room.
Look Inside Kid Rock's Former Detroit Home
Kid Rock's former Detroit mansion is stunning inside and out. The beautiful home, located at 9090 Dwight St. in Detroit, comes with a custom boathouse and a fabulous downstairs home theater, bar, and dining area.
And the famous Michigan rocker even left behind a couple of American flag pillows and a bunch of his 'Badass Beer.'
Check Out Aretha Franklin's Former Bloomfield Hills Home
After a few years on the market, the Queen of Soul's Bloomfield Hills home has been sold for $1.3 million.
The home, located at 4585 Kiftsgate Bend, was owned by Aretha Franklin up until her death in 2018. It features a pool, tennis court, sauna, finished basement and original appliances used by Aretha herself.
Michael Moore's Former Home on Torch Lake
Take a look inside one of Michael Moore's former Michigan homes, selling recently for just over $4.3 million.