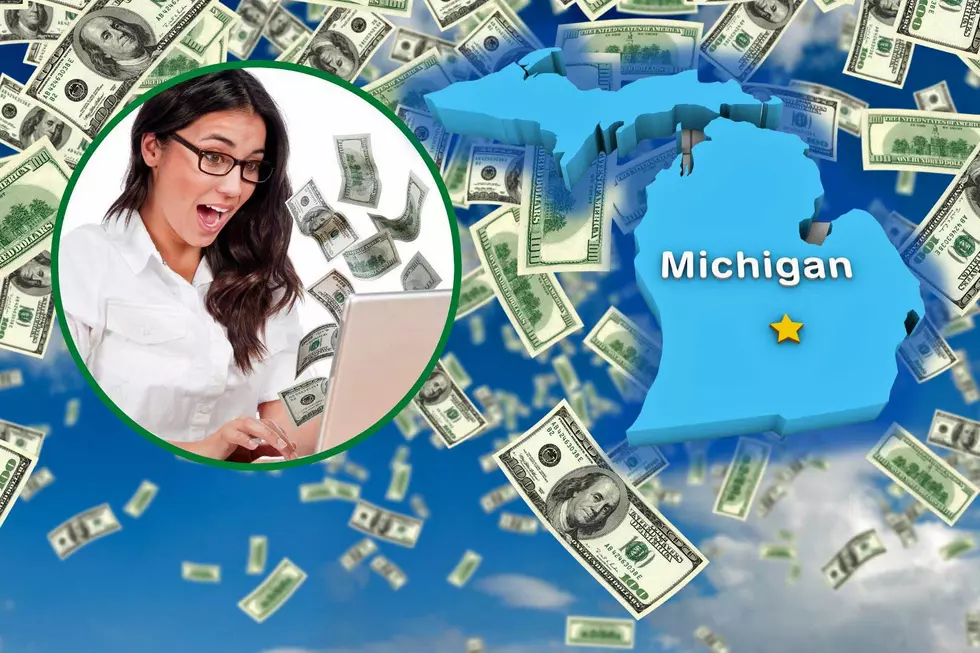 The State of Michigan May Have Unclaimed Money For You
Photo: Canva
We have all had it happen -- You put on a coat or some pants you haven't worn in a while -- and you find money in a pocket! What a nice surprise that always is.
Now, the State of Michigan may have a surprise for you with some money you are owed that you didn't know about.
Michigan's Unclaimed Property
The Michigan Department of Treasury has millions of dollars in lost or forgotten assets. This money comes from things like dormant bank accounts, uncashed checks, valuables left in safe deposit boxes, and stock certificates. By law, the bank or company that had these assets is required to turn this money over to the state when if it has become abandoned and unclaimed. The Michigan Department of Treasury then has the job of trying to return these assets to their owners or their owners' heirs.
Over $500 million has been returned in the last five years!
How It All Works
In this video, Terry Stanton, the State Administrative Manager for Michigan Unclaimed Property within the Michigan Department of Treasury, explains how the process works...
Find Out if You Have Unclaimed Property
To begin  your search just go to the Michigan Department of Treasury's Unclaimed Property website. Once you are on the site, just enter your name, city, and zip code. The website will search to see if there is any unclaimed property in your name.
I ran a search for me last week -- and found out I was owned $72! I just got notice today that a check is on it's way.
It only takes a few minutes to do, and you might walk away with a few extra dollars. It's like reaching in to a coat pocket and finding a $20 bill you didn't know you had!
LOOK: Here are 25 ways you could start saving money today
These money-saving tips—from finding discounts to simple changes to your daily habits—can come in handy whether you have a specific savings goal, want to stash away cash for retirement, or just want to pinch pennies. It's never too late to be more financially savvy. Read on to learn more about how you can start saving now. [
From:
25 ways you could be saving money today
]