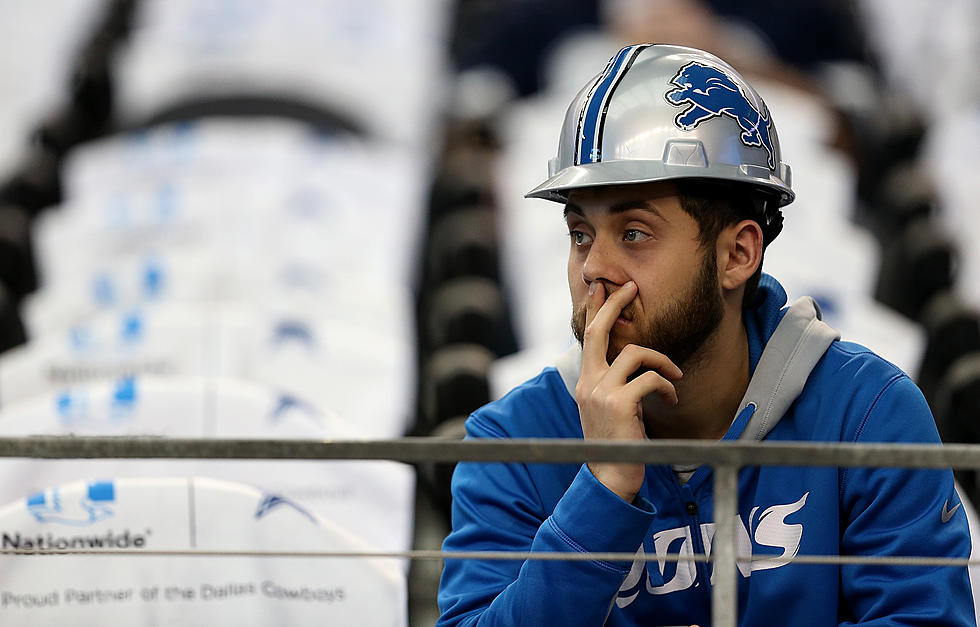 Surprising NFL Quarterbacks and Coaches With More Playoff Wins Than the Detroit Lions
Getty Images
Don't bother coming in here with that "Oh, the Detroit Lions actually have seven playoff wins in their history" nonsense. We only count Super Bowls, not NFL Championships, so we're only counting playoff wins over the past 56 years. In that time, the Lions have played 12 playoff games and won just one of them all the way back in 1992.
This writer was not born yet when the Lions defeated the Dallas Cowboys 38-6 on January 5, 1992.
I've lived in Michigan for just over half a year and have tried to show some optimism for the Lions and constantly get shot down by the fan base's negativity. I've come to the conclusion that many of you are masochists, so I'm going to feed that toxic trait with a list of the most shocking quarterbacks and coaches in NFL history to have two or more playoff wins.
First, though, some other Lions playoff stats that cut just as deep:
Tom Brady finished his 22-year career with 5 times as many playoff wins (35) as the Lions have in its entire 92-year history (7). It's 35 times over if we're only counting modern playoff wins - as we should.
The Lions have fewer playoff wins than every team that has been founded since their last playoff win: the Jacksonville Jaguars (1995 - 8 wins), Carolina Panthers (1995 - 9 wins), Baltimore Ravens (1996 - 16 wins) and Houston Texans (2002 - 4 wins).
The Lions are both the oldest NFL franchise and the only NFC team to never play in a Super Bowl.
Finally, the Detroit Lions have the worst playoff-winning percentage in the NFL today, and that's including all 7 playoff wins. The Lions would have to win its next playoff game before the Cleveland Browns to jump up to 31st.
If all of that wasn't bad enough, these quarterbacks and coaches have more playoff wins than the Lions do in the Super Bowl era. Enjoy.
Surprising NFL Quarterbacks and Coaches With More Playoff Wins Than the Detroit Lions
Detroit Lions fans won't like it, but these NFL quarterbacks and coaches have more playoff wins the Lions do in the Super Bowl era.
The 10 Worst First Round Picks In Detroit Lions History (Since 1980)