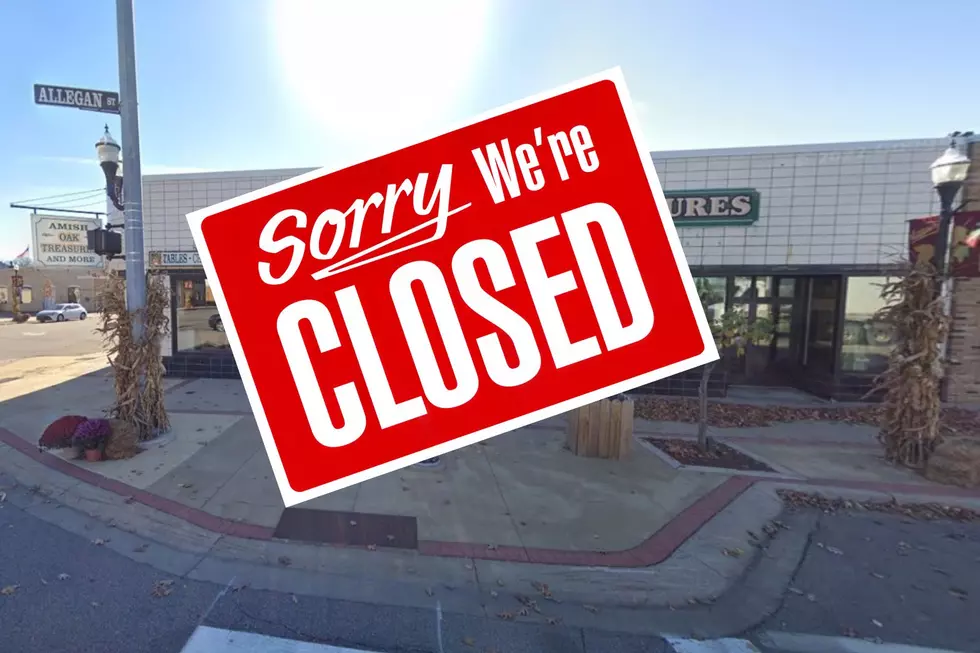 After 24 Years This Family-Owned Business in Downtown Otsego Has Closed
Google Maps/Canva
Ok, this one hurts.
A long-standing business in downtown Otsego recently shut its doors and I didn't even get to say goodbye! Did you miss it too?
Located at 103 W. Allegan Street in Otsego, Amish Oak Treasures and More first opened their doors for business in 1998. The family-owned and operated business supplied West Michigan with gorgeous Amish furniture for over 24 years.
The showroom sits on the downtown strip along busy M-89 so you can't help but notice the storefront filled with beautifully crafted dressers, bed frames, and coffee tables as you make your way through town.
That's why I was so surprised to not only learn that the business was no longer in operation but that it's been closed for some time now!
What Happened?
It turns out I'm not the only one who missed the memo. In the Allegan County Informed Facebook page Sarah Joan Volker-Clemens shared a picture of the sign posted on the door that reads, 
We are closed. Thank you for a wonderful 24 years, it was our pleasure to serve you!
Several commenters on the post say they first noticed that the showroom was empty about a week ago. Which is a bit unsettling to hear as someone who drives by the business twice daily. How did I not notice?
In fact, just the other day when I was sitting at the stoplight in front of the showroom I got to thinking about how Amish Oak Treasures is a staple of the downtown Otsego business scene. I fondly remembered their commercials that played on the radio when I was a kid and I hoped they'd be around forever.
And now this.
According to the post owners Steve and Shirley announced their retirement back in December. There's no word on who will occupy that space next but I hope it doesn't sit empty for too long! Here's what Otsego residents had to say:
"Oh their pieces were just beautiful! Congratulations on their retirement! Their displays will surely be missed." - 

Amanda K. Jean Cates
"Sorry to see you close. Got a great kitchen set from you. Happy retirement!" - 

Jean Diem
"Wow… sad for this small community trying to bring a diverse variety of shopping experiences.. happy for them." 

Lynn Mollitor
These Michigan Restaurants Have All Sadly Closed Since Appearing on National TV
You'd think an appearance on a national TV show like Diners, Drive-Ins, and Dives or Restaurant: Impossible would guarantee success for a restaurant.
That hasn't been the case for these six restaurants, all of which have closed after being featured on national television.