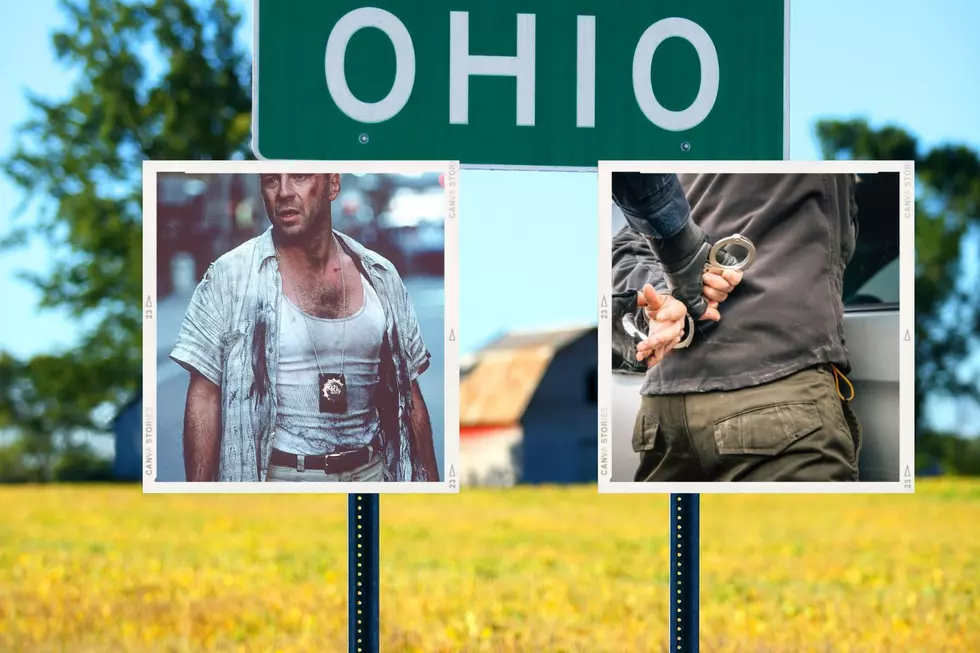 Ohio Man Blames Die Hard For Driving Drunk
Getty Images and Canva
Drunk driving is not funny. However, the things this Ohio man said to law enforcement are hilarious.
Many people enjoy spending time with their family over the Holidays. Then there are others who dread the holidays for that reason with every ounce of their being. It's hard to say which category this DUI suspect falls under. The day after Christmas, the suspect was pulled over by law enforcement in North Royalton, Ohio, for driving a Chevy Impala with expired plates according to Cleveland.com,
While talking to the driver, the officer smelled booze and observed an open can of White Claw. The man said he had just left a Christmas celebration at his dad's house...
The suspect explained to law enforcement that his brother just forced him to watch the movie Die Hard. When the police officer asked the suspect about the smell of alcohol his response was odd,
I got to be honest with you, I've had a couple of pops.
After explaining to the cops that the open container of White Claw was from earlier, he was asked to do a field sobriety test. You can probably guess how that went. The Impala driver that had recently endured the torture of watching Die Hard could not follow simple directions during the field sobriety test, according to police. Which led the man to say,
I'm well aware of what I'm doing, but you're also well aware that I've been drinking.
The Die Hard hating driver was cited for open container and driving with expired plates and arrested for driving under the influence. This isn't his first rodeo as he had a drunk driving conviction in 2008.
If you or someone you know has a problem with drugs or alcohol please call the substance abuse hotline for help: 1-800-662-HELP (4357).
Inside Bruce Willis' Former $37.5M Turks and Caicos Estate
Take a look inside of Bruce Willis' former $37.5 million Turks and Caicos estate that's currently for sale.
10 Craziest Ohio Moments of 2022