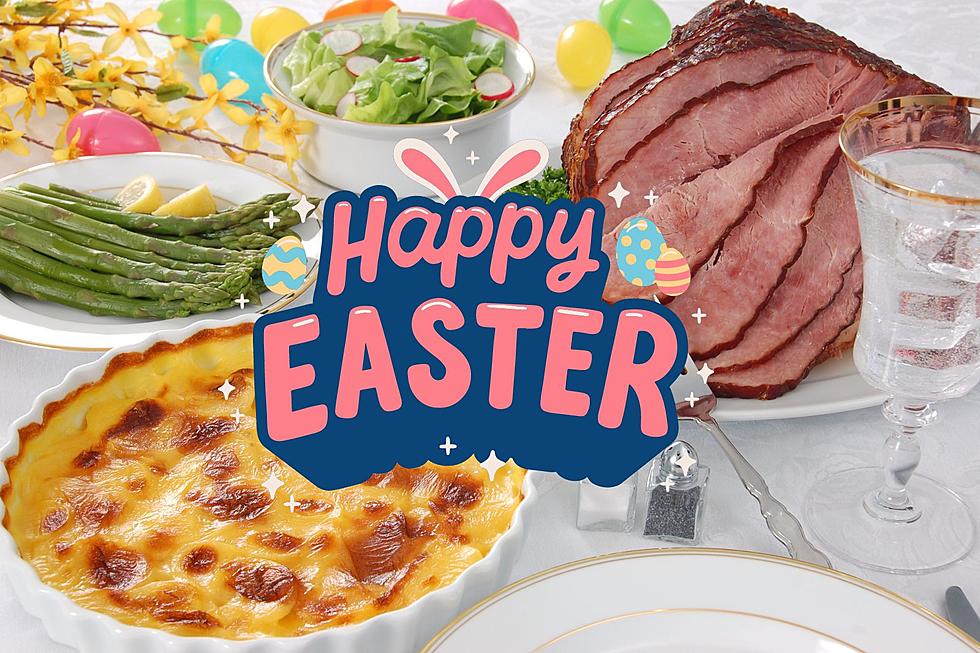 Here's Where You Can Enjoy Easter Brunch In And Around Kalamazoo
Canva
The Easter Bunny will be here before you know it! This year Easter Sunday falls on April 9, 2023. Whether you plan on hosting a family meal yourself or you prefer to let someone else do the cooking, it's never too early to start planning ahead for your holiday celebration.
Here are some businesses in Southwest Michigan that will be offering your Easter brunch this year:
Dine-In:
Louie's newest location is now taking reservations for Easter Sunday. Their all-you-can-eat brunch will feature corned beef hash, biscuits and gravy, a made-to-order omelet bar, ham and pineapple-- and that's just the start!
Plus, you can enjoy your favorite boozy brunch cocktails like mimosa flights, build your own "bunny" mary bar, and screwdrivers. Brunch will run from 10:00 a.m.-2:00 p.m. only at their Corner Bar location. More info on prices and reservations here.
---
If you want to kick it up a notch, Henderson Castle is offering a multi-course plated brunch this year. Brunch starts at 11:30 a.m. and includes entrée options such as prime rib, roasted lamb, double truffle Cornish hen, or smoked salmon wellington.
An amuse bouche with mimosa, peach Bellini, or non-alcoholic champagne is included in the $70 ticket price. Special pricing for children, seniors, and military is available here. Just be sure to wear your Sunday best!
---
If you plan on heading to Clara's with your family for Easter brunch, make sure you're wearing your "nice" stretchy pants-- you're going to need them! This year Clara's is offering everything from waffles and all the fixings to hand-carved roast beef to sweet and sour shrimp!
Brunch runs from 10:00 a.m. to 3:00 p.m. and prices range from $28.99 for adults to $8.99 for kids. Reservations are preferred. Find the menu and more details here.
---
To-Go:
Offers pre-made dinners to feed anywhere from 6-8 or 15-20 guests. Chilled meals must be picked up on Saturday, April 8 and all dinners include re-heating instructions. Offerings include ham, cheesy potato casserole, green bean casserole, dinner rolls, mac and cheese, and carrot cake. My favorite part is the Easter-colored deviled eggs! Place your order here.
You can order a homecooked meal to-go from The Ample Pantry no matter the time of year. Home delivery, pickup, and catered meals are what they specialize in! For Easter Sunday they offer a menu of ham, au gratin potatoes, asparagus, carrot cake, and bunny cookies. An individual meal costs $28 per person. A perfect option if you're celebrating Easter solo or in a small group. Find more details here.
These are the best-selling Easter candies in America
Instacart
looked at data leading up to the 2022 Easter holiday season to see which candies were the most popular across the nation, as well as which candies were top-sellers in each state.
8 Destinations to Visit This Spring in Michigan's U.P.
Spring has finally sprung. It's time to get out of the house and explore Pure Michigan! Here are some must-see destinations to consider for your visit to the Upper Peninsula this spring.