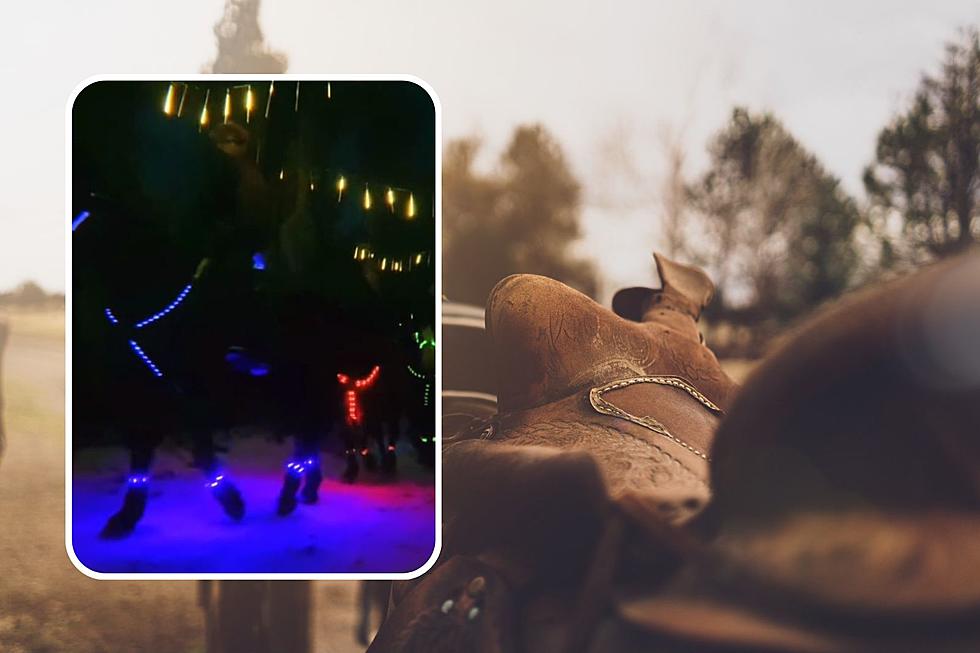 Glow in the Dark Horseback Rides in West Michigan? Check it Out
Via/ Canva, Via/ Rise & Ride Facebook, Photo by Clint McKoy on Unsplash
Have you ever had the desire to go horseback riding at night but hesitate because you're slightly afraid of the dark? This ranch in West Michigan has the solution.
Joking aside, Rise & Ride Ranch offers something pretty unique for those that love horseback riding. They call it Glow Riding. Located in Allegan, Rise & Ride Ranch offers a variety of experiences like private horseback riding, birthday parties, and carriage rides to name a few.
But, the Glow Riding is what caught my attention.
Ride & Ranch recently posted a video on Facebook inviting people to ride "in the upside down." While I appreciate the reference to Stranger Things, this actually looks like a lot of fun:
There are a couple of different options. You can choose a twilight ride. It's suitable for beginners and those 8 years and older:
Or, choose the "dark hour" ride (demonstrated in the above video). It's for those looking for a bit of a challenge and requires riders to be at least 12 years old.
Either way, your horse is fitted with glowing lights to illuminate your path. While I haven't personally experienced a Glow Ride, I can imagine that the lights reflecting off the fresh snow on the trails have to be mesmerizing.
Tickets are set at $40 but, this is a seasonal experience and is only offered through March 11th, according to their website. Learn more here.
---
Rise & Ride Ranch is just one spot that offers guided horseback riding in West Michigan. See more options below:
Or, if sleigh rides are more your thing, you can check these out instead:
Live in the Upside Down! The "Stranger Things" House Is Listed at $300K
Located in the fictional town of Hawkins, Indiana the home the Byers family occupied in Netflix's series Stranger Things is now on the market.
5 Holiday Movies Set in Michigan
All of these holiday movies were either filmed in or are set in the mitten state.