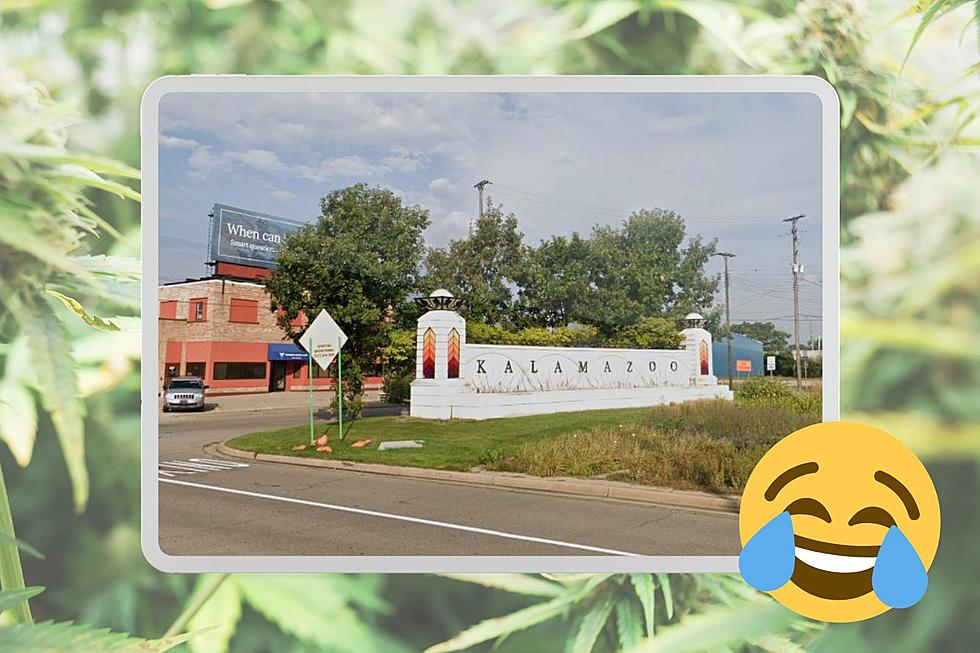 10 Marijuana Strain Names Inspired by Kalamazoo
Via/ Canva, Via/ Google Maps
The unofficial holiday focused on Marijuana, 4/20, always yields hilarious social media posts and interactions. Especially here in SW Michigan where finding a dispensary is as easy as finding a convenience store.
One page, Lansing Facts, made a post asking locals to come up with Lansing-related marijuana strain names:
Well, the Yes There Really is a Kalamazoo meme page followed suit and the suggestions are, dare I say it, perfect.
Here are 10 marijuana strain names inspired by Kalamazoo and created by the locals who live here:
10 Marijuana Strain Names Inspired by Kalamazoo
See even more strain name ideas here.
While we're on the subject of inventing names, did you hear that the state of Michigan might want to change its slogan? Their original idea is...Keep it Fresh. Yeah...here are a few other options that might be a bit better:
11 New Slogans For Michigan That Are Better Than "Keep It Fresh"
Governor Whitmer announced the beloved "Pure Michigan" tourism slogan is out and "Keep It Fresh" is in. Here are the slogans Michiganders have come up with as an alternative.
Kalamazoo Locals React To New Downtown Arena
A $300 million, privately funded arena could be coming to downtown
Kalamazoo
. Here's what locals have to say: