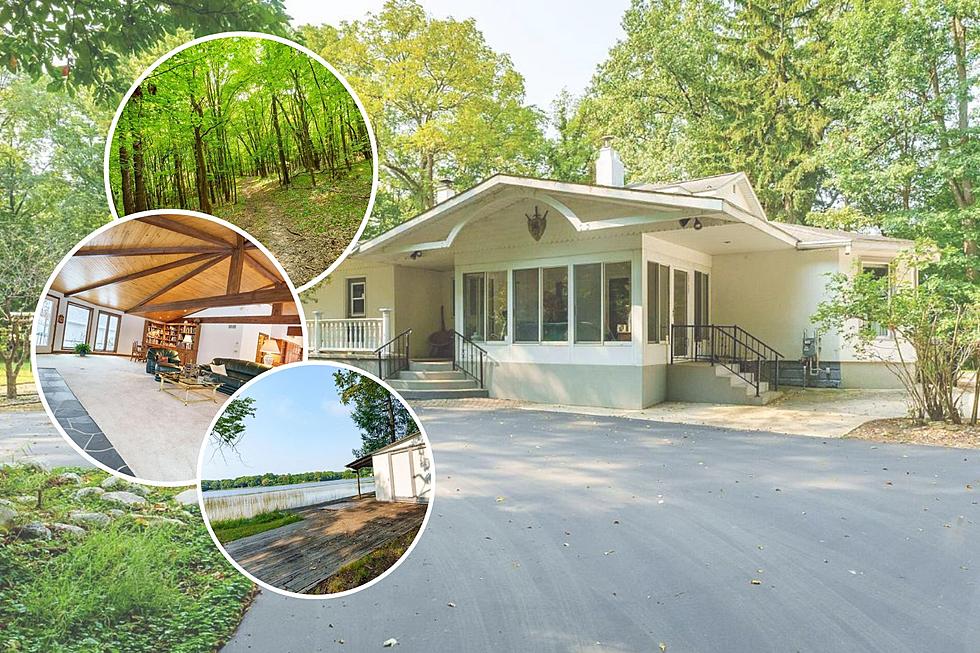 Love Nature? This $1.8 Million Kalamazoo Home Would Be a Dream
Via/ Canva, Via/Zillow
I will say, of all of the real estate listings I've seen or written about, this one definitely stands apart.
Located in Kalamazoo at 6180 E Hj Ave, this home, dubbed Nature's Acres, is now up for sale for a whopping $1,800,000. But, when you look at the size of the property, everything that's included, and the general uniqueness of the home's design, the price seems relatively normal.
The property sits on 83.9 acres and includes:
a school house
sugar shack
lakefront boathouse & firepit
2.5 miles of groomed hiking trails
2000ft of lakefront property on Lyons Lake
And, if you can believe it, a lot more.
The home was built in 1860 with a few additions added on in the 90s. With that being said, the layout of the home is a bit odd. But, still worth a tour. Check out a few photos below:
A Nature Lover's Dream, This Huge Kalamazoo Property is Selling for $1.8 Million
Hiking trails, lakefront property, multiple barns, and more make up this Kalamazoo property currently on the market for nearly two million dollars.
You can see even more pictures on the Zillow listing. And, if you, a nature lover, are interested in buying the home, you can contact the listing agent, Tara L Belcher of Jaqua Realtors, at 269-998-1930.
Looking to own something more...historical? How about this movie theater in a tiny town in Michigan's UP?
Take a Look Inside the 1940 Tivoli Theater Now For Sale in Michigan's UP
The Tivoli Theater, in Stephenson, Michigan, is now up for sale for $110,000
7 Must-See Spring Destinations in Michigan
It's been a long winter in Michigan. Now that we're thawing out, here are the best places to visit in Michigan during springtime.