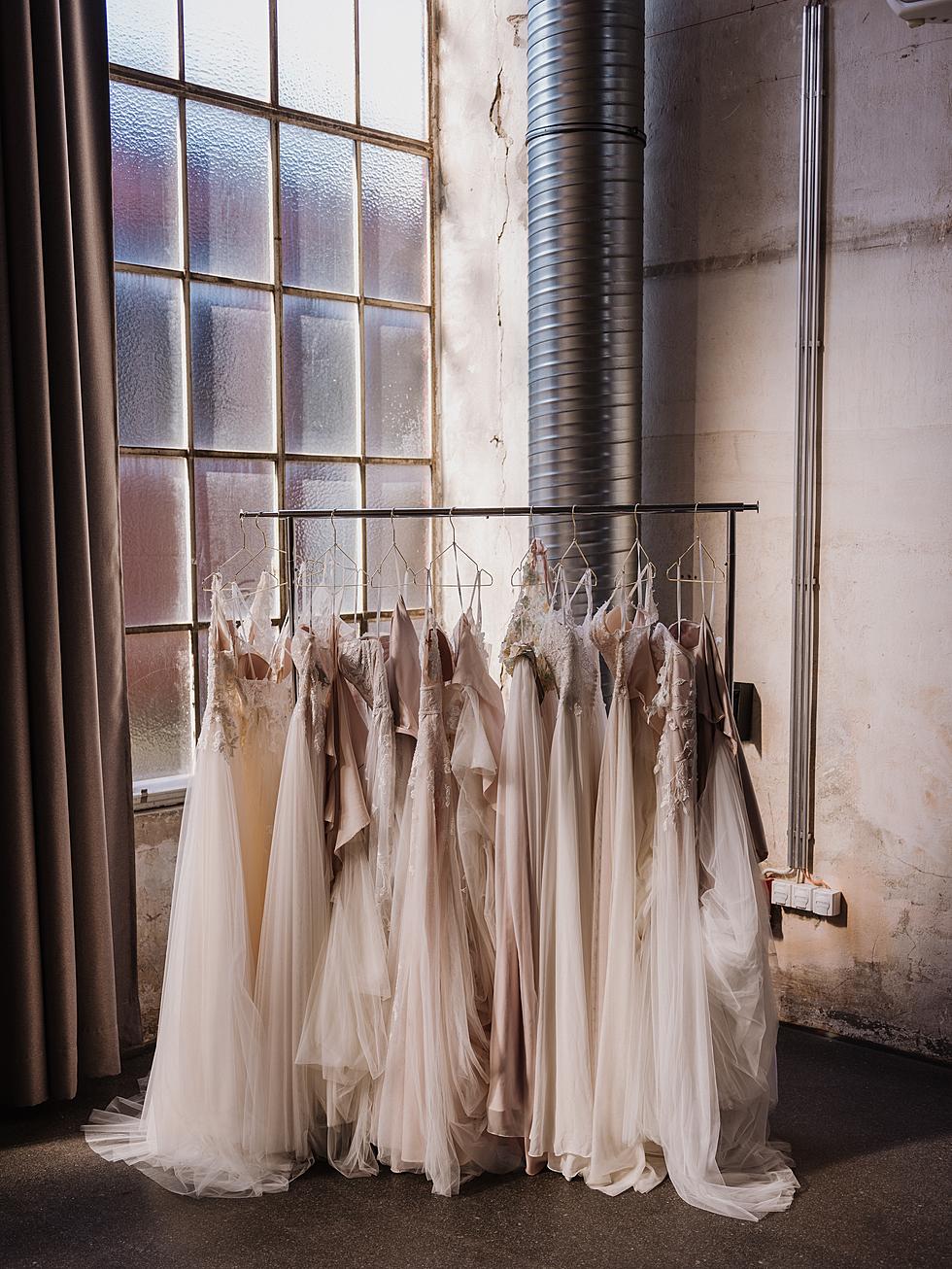 Wedding season has practically already arrived here in West Michigan!
As someone who has only ever been a bridesmaid and never a bride, I've still felt the financial strain when having to buy a bridesmaid's dress. So I can only imagine the hurt a wedding dress puts on a bride's budget.
I recently attended the wedding reception of one of my extended family members and the bride's dress was unreal. It was a stunning eyelet lace dress unlike anything I've ever seen before. I just had to know-- where did she get it?
A resale shop! 
Wedding costs can add up quickly and the cost of new wedding dresses is absurd. You're only going to wear it for one. day. I was curious to know if we had many wedding dress-specific resale shops here in West Michigan and it turns out there are only a few:
---
Located in downtown Grand Rapids, this bridal and formal consignment shop has been open since 2014. Each dress is hand-selected meaning you'll find current styles in-stock. Writes owner Stephanie Howard,
Because dresses are too stunning to be collecting dust in a closet, we consign upscale bridal and formal wear, along with some brand new gowns!
The "the first and only consignment shop in Grand Rapids, Michigan area that specializes in upscale bridal and formalwear" also carries brand new wedding dresses n addition to "pre-loved" ones. You'll also find a selection of gently used mother-of-the-bride, bridesmaid, prom, and other formal wear.
One of the few resale shops in Kalamazoo that fits the bill 2nd Impressions says that although their inventory changes almost daily the common products they always have in-stock include,
Boutique Clothing – Better-Brand clothing and shoes for the whole family. Wedding, prom, & other high end formal wear
Other Options
Since it seems to be slim pickings here in West Michigan, you can also shop online for pre-worn wedding dresses at sites like Borrowing Magnolia or the aptly-named PreOwnedWeddingDresses.com. There are more bridal consignment options near the Detroit-area like Once Again Bridal.
It's also worth noting that a lot of non-profits in Michigan accept wedding dress donations for those affected by cancer, like The Brides Project in Ann Arbor. Something to consider for after your big day!
Michigan Wedding Photos: 1800s-1950s
11 New Slogans For Michigan That Are Better Than "Keep It Fresh"
Governor Whitmer announced the beloved "Pure Michigan" tourism slogan is out and "Keep It Fresh" is in. Here are the slogans Michiganders have come up with as an alternative.