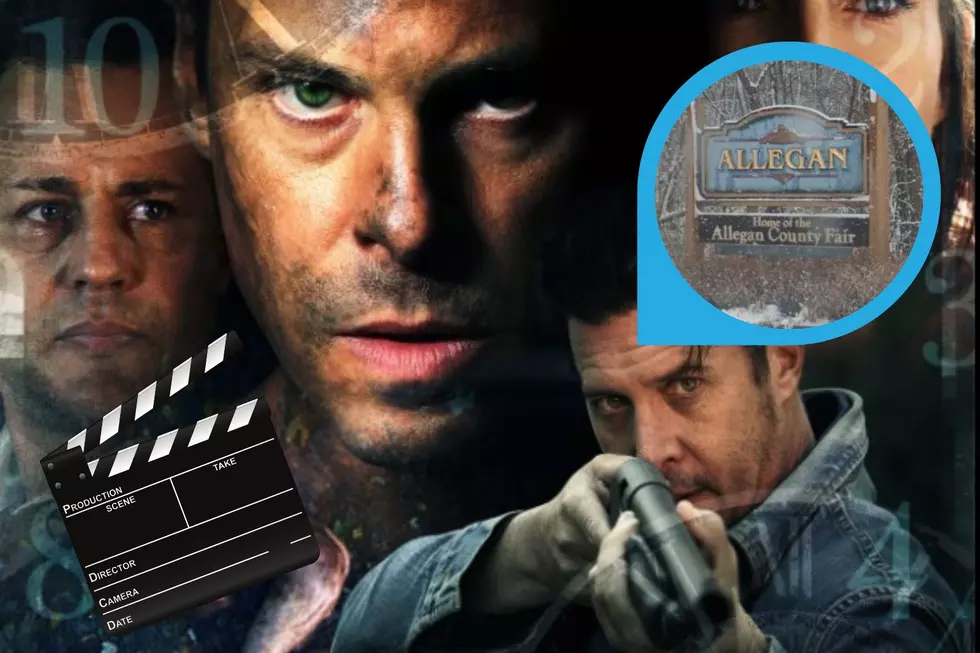 Do You Remember This Bizarre 2010s Thriller Filmed in Allegan, MI?
via Logan Court Films/Odyssey Motion Pictures/IMDB.com/Canva
I am a movie buff. I am also an Allegan native. So how did I miss the fact that an entire Hollywood production was filmed in my small hometown?
I was totally unaware of this film's existence until a fellow Allegan County resident, Yaya Vargas, recently discovered the film herself. Sharing in the popular Facebook group Allegan County Informed Yaya wrote:
Please tell me some one knew that there was a movie filmed in Allegan released in 2017 called The Mourning! I picked a random movie on peacock!
The film in question is called The Mourning and it was actually released back in 2015, according to IMDb. Does that title ring any bells?
The Mourning was co-written by the film's star, Michael Rene Walton, who is originally from the Holland, MI area. Walton and his co-writer Marc Clebanoff decided to both set the film in West Michigan and film it there too-- even casting fellow residents!
"I was in the movie as were several other locals. I played "EMT Rob". It was fascinating watching how the movie was made. I'll never look at a film the same way again." - Rob Griffith
"It was filmed partially on my parents property and I know one of the writers (and his mother more) who grew up nearby." - 

Kimberlee Reinking
What's the Plot?
Described as a mystery thriller drama, IMDb details the plotline as follows:
20 years after going MIA in Desert Storm, Aaron returns home under mysterious conditions, not having aged since his disappearance, and must reestablish relationships with loved ones before an imminent return to an ambiguous other-worldly existence.
Ok, this definitely has my curiosity piqued.
What's even cooler is the fact that you can see so many Allegan County landmarks throughout the entirety of the film. I see Jaycee Park, downtown Allegan, and one of the movie's main characters is even an Allegan County sheriff's deputy-- uniform and all!
And the Reviews?
Well, maybe don't look at the reviews ahead of time. Just watch the movie with fresh eyes and enjoy it for what it is! Either way, I definitely know what I'm watching tonight.
The film, which originally saw a release in the USA, UK, Norway, and Russia, is now available for streaming on Peacock with a subscription or for free on Tubi.
10 Binge Worthy Movies Or TV Shows Filmed In Michigan
Movies and TV shows filmed in Michigan worth binge watching
10 Spooky Movies With Michigan Ties