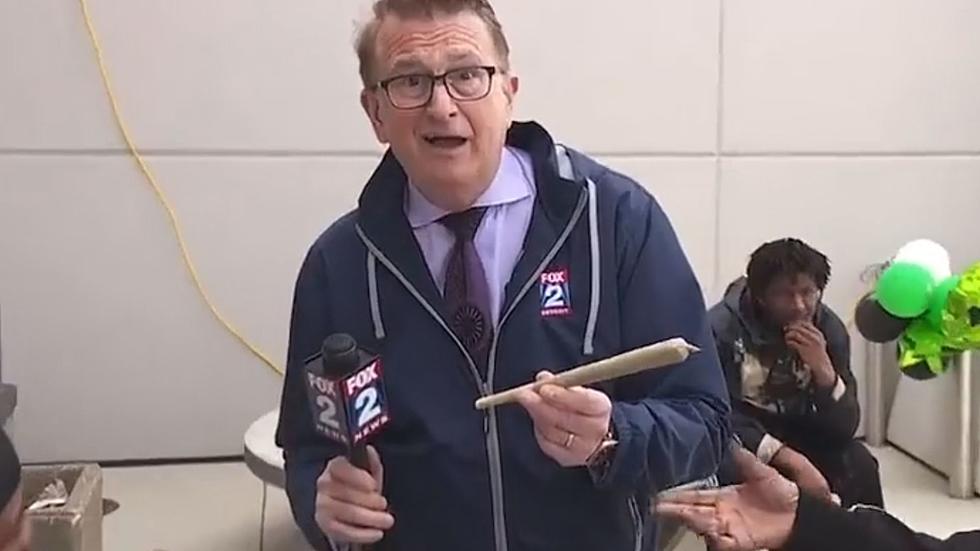 'Hit It Charlie' – Detroit Reporter's 420 Segment Gets High Ratings
Twitter/Fox 2 Detroit
Since Michigan is a legal state now for marijuana, 420 is practically a bonafide state holiday. If you do show up for work, chances are it's gonna be a slow productivity day.
This year seemed like the first time since the pandemic that fans, and lovers of marijuana could REALLY let loose around Michigan, and one reporter - Fox 2's Charlie Langton - was right in the thick of it. He's now an internet sensation.
Fox 2 in Detroit sent out their veteran reporter Charlie Langton to cover the 420 celebrations around town. He managed to find a group of Detroiters who were traveling on a party bus around town to all of the different dispensaries.
What follows is possibly the greatest news segment of all time... OF ALL TIME!
Langton began talking to smokers who were CLEARLY already deep into their 420 celebrations, and Charlie came right along with them on their adventures around town.
"Hit it Charlie."
That moment might go down as the greatest news moment ever, and is now my personal motivating line to people who try to turn down a hit.
Clearly Charlie stands out among this crowd, but I was so happy to see how accepting he was of the festivities, and how accepting they were TO Charlie traveling around with them.
It was pretty clear Charlie wasn't as avid of a fan of marijuana as the people he was covering - assuming he even partakes. But he clearly had a lot of fun with the report.
Even if Charlie doesn't partake, he was around a LOT of smoke during that report. My guess is, that was SUPPOSED to be on the afternoon news, but it got delayed after a stop at Taco Bell.
Celebrities with Cannabis Lines in Michigan
20 of the Best Creatively Named Cannabis Shops in Michigan
Check out 20 of the most creatively named cannabis shops in Michigan.