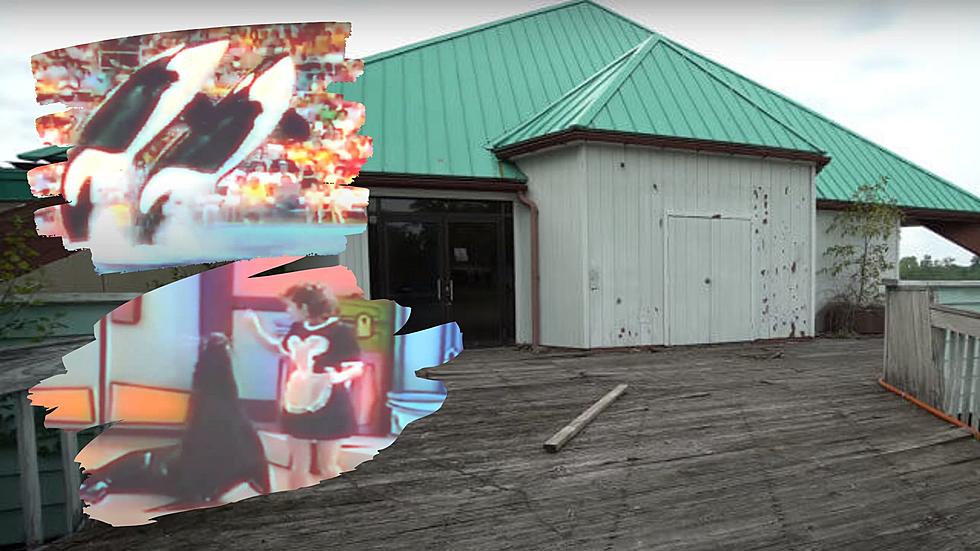 Explore This Former Cleveland SeaWorld Park
YouTube/RnK All Day
It had to be an odd thing... seeing Killer Whales and Dolphins in Ohio. The closest access to any ocean was more than 400 miles to the east in the Atlantic. So what were they doing in Cleveland?
Well, at one time, Cleveland had its very own SeaWorld Park - right in the middle of the largest population of blue-collar workers in the country. But it wouldn't last, and now the park sits abandoned. However, some still manage to explore the bones of what once was.
SeaWorld of Ohio
SeaWorld opened its Ohio park in 1970 as the second SeaWorld park in the country. the success of SeaWorld San Diego was so strong, that management wanted to open a new location further east. At first, they looked at Cedar Point in Sandusky, but ultimately, that idea was scrapped.
The idea, though, was to put the park between Detroit and Pittsburgh, where the densest population of blue collar workers in the country lived. they could also piggyback off travel through the busy highways, and dense population.
Eventually, they settled in Aurora,Ohio - just 20 miles east of Cleveland, and opened in 1970.
For at least three decades, the 232 acre park welcomed thousands of guests annually to see their exhibits full of oceanic creatures - penguins, sharks, alligators, dolphins, and yes, Killer Whales.
In fact, the park opened with only one Orca - Shamu - but as it grew in popularity, two more were added - Kandu and Baby Shamu.
the Park also had, at one time, a Chinese Deer Petting exhibit, and tide pool exhibit where patrons could get hands-on experiences with unique animals.
But the downfall would soon come, amid a sale to Six Flags Worlds of Adventure.
Closure
In 2001, the sale went through, and SeaWorld was acquired for $110 million. The park, which had ballooned to nearly 750 acres, was split into three separate parks, and the animal exhibits became their own "Wild Life" section.
The park had a record attendance in 2000 of 1.7 million guests, and ballooned to 2.7 million once you counted the adjacent two parks as well. but it was still short of the anticipated 3 million expected, and it was once again sold.
In 2004, Cedar Point announced they would be buying the park, but Six Flags would maintain possession of the animals. And over the next few years, the animals were slowly and safely removed form the park, and their habitats left to rot, or torn down and filled in.
SeaWorld of Ohio NOW
The remaining parts of the park - that eventually became Wildwater Kingdom, closed in 2016, and has been left empty ever since. But a Youtuber by the name of RnK All Day gained access about a year ago, and filmed his experience walking through the abandoned park, and it is clearly a shell of what it once was.
You can see the empty waterways, pools, and lazy rivers that were installed in the park's later years to make it more of an attraction park. Most of the old pools and enclosures for the animals were destroyed, or filled in, but you can still see some of what was left standing in RnK's tour through the old park.
He does make a point in the video, too, that SeaWorld has been under fire for possible animal abuse, specifically around keeping ocean animals in captivity in such small enclosures compared to their wild surroundings.
What do you think, should someone consider putting another oceanic wildlife park in this part of the country again?
The Defunct Tony's Amusement Park, Bay City
Oakwood Amusement Park, Kalamazoo: 1907-1925