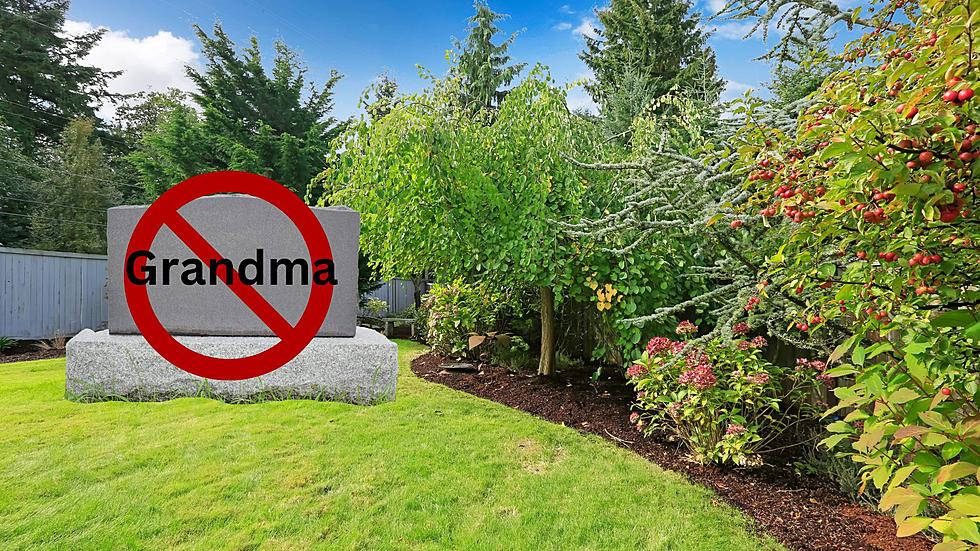 You Can't Bury Grandma In Your Own Backyard In Indiana
Canva
I know it sounds weird to some, but there ARE people who have family buried on their properties. It's not uncommon in parts of the world, where families have LONG been established, to find a row of headstones on a forgotten corner of a person's property.
But in Indiana, you can't do that anymore.
There are only three states where home burials are completely prohibited by law - Washington, California, and Indiana.
The remaining 47 states allow it, but most have requirements about the minimum distance they can be from bodies of water, electrical lines, other buildings, and roads.
In Michigan, the law does permit people to "establish a private burial ground of less than one acre," but it has to be outside of a city, or village limits. The ground also has to be surveyed and recorded in the county register's office, and that land will be exempt from taxation.
So, at least in Michigan, there's a benefit to having a private, family plot near the home. It'll save you some tax dollars.
But not in Indiana. In fact, they take it a step further, and if someone dies, you HAVE to have a licensed funeral director to handle things. They are the only ones in the state allowed to be issued a permit to move a body for final disposition.
Now, there are some exceptions. If you already have a private, established family plot somewhere, then those can be grandfathered in. But unlike in Michigan, you can't really apply to turn a certain piece of ground into a new burial plot.
In a way, this seems like a good thing, and I'm glad certain laws are in place to make sure local code enforcements are taken into consideration. Otherwise, people would just be droppin' bodies on the "back 40" and letting it be.
But also, if you do live outside of Indiana, and you're considering a home burial, just remember that one day, some OTHER family might buy that property, and move in... and now grandma's in THEIR backyard, not yours.
Seems kinda weird to me.
9 Craziest Abuse of 9-1-1 Moments in Michigan, Ohio and Indiana
Michigan-Ohio-Indiana Border