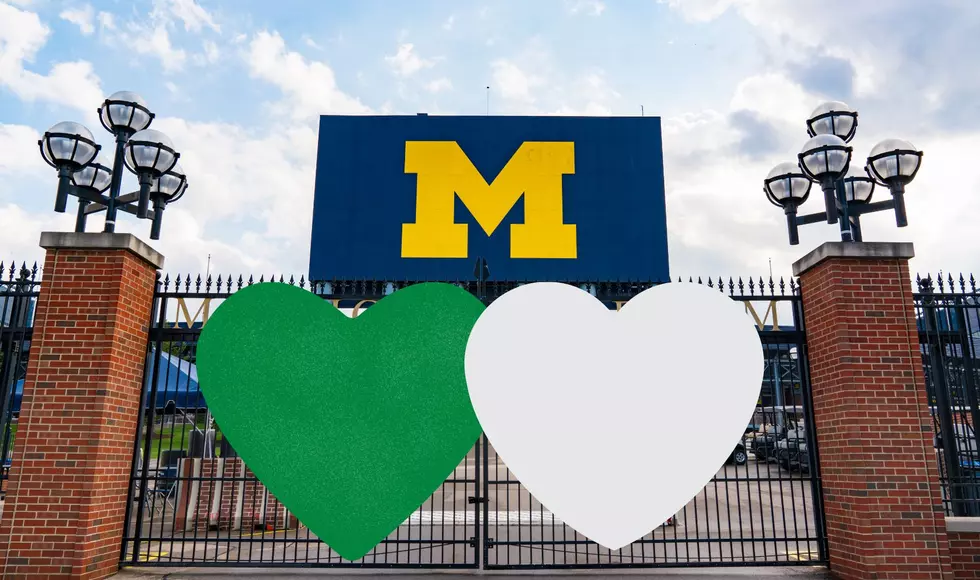 University of Michigan Showing Strong Support for MSU
Canva
Now that I have had a day to process everything that happened there is one thing above all else that I actually have something to say about the tragic shooting that took place at Michigan State University. Whenever something like this happens, the two things that get brought up are gun control and the mental health system that is in place in this country.
Unfortunately, those conversations never lead to real results or fewer of these incidences happening. But there is one thing that comes from these situations which, as tragic as it is, you can take some positivity away from. When something like this happens, it's amazing how fast rivalries seem to cool down a little bit. In fact, I would go as far as saying the rivalry becomes nonexistent and we're seeing that between U of M & MSU fans.
Rivalries Set Aside
The outpour of love and support from the University of Michigan supporters for MSU has been overwhelming and something I love seeing. It really doesn't matter whether you're maize and blue, green and white, or scarlet and gray. Sports and rivalries are for entertainment purposes only and it's a fun way to keep competitive sports fun between fans.
But this tragedy comes at the cost of human lives, and now people and families have been torn apart. Especially after this incident, it would be nice to see rivals coming together and supporting each other in the upcoming year. I'd love to see U of M and MSU come out of the tunnel this year arm in arm and squash the beef from last year. Some things, like human lives, are more important than rivalries and sports. At least once this year, let the animosity and trash-talking go and show some respect toward each other.
Take A Look Into The Home Of MSU Head Football Coach Mel Tucker