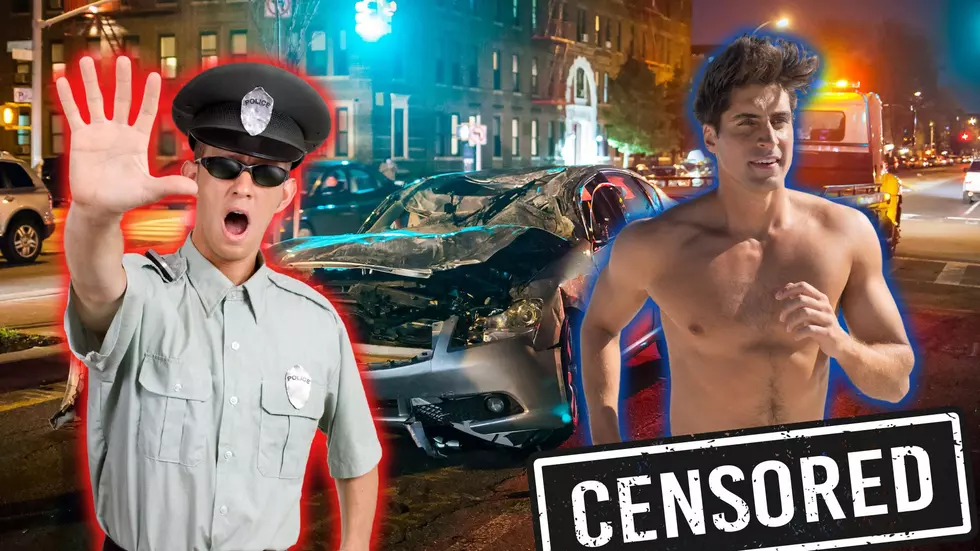 Suspect Strips Naked in Colon While Being Arrested After Car Accident
Canva
Alright, you've read the headline, and understand there's probably quite a bit to unpack with this story, so let's get right into it...
St. Joseph County Sheriff's Deputies were tasked with the unfortunate duty to arrest a man who led them on a chase, got in an accident, and then de-robed down to his birthday suit.
Per the article from MLive:
"Deputies from the St. Joseph County Sheriff's Department attempted to stop a vehicle that allegedly left the scene of a crash in the village of Centreville on Friday, Dec. 9. The vehicle... [led] deputies on a pursuit through Colon Township [that caused] property damage, and the suspect nearly struck other vehicles."

 

"The suspect then lost control of their vehicle, crashing onto private property in the village of Colon. When the suspect exited the vehicle, he 'began stripping his clothing until he was nude,' according to a statement from the Sheriff's Department."

 

"When deputies gave verbal commands to the suspect, he initially appeared compliant, but then STRUCK A DEPUTY IN THE FACE!."
Couple of things to address here, that make this even funnier...
1. He stripped down naked after a pursuit in Colon, Michigan, which is still one of the funniest township names I've ever heard. So Deputies nearly got a little view of "Colon Inception" while chasing this naked dude down.
2. Deputies say the suspect struck one of them in the face, but do NOT specify how... he was naked, ya know, and from experience growing up in common locker rooms after football and basketball games in school... the first guy to strip down is always the LEAST shy about his situation.
We're glad everyone involved in the chase was OK, it's just sad those deputies were subjected to this dude's bare bottom (among other bare things as well.)
Surprisingly, though, the suspect was completely sober, and NOT from Ohio! THAT might be the most surprising thing about this whole story, to be honest.
15 Most Dangerous Cities in Michigan Based on Crime Rates
These are the Michigan cities that have the highest crime rates. Take a look and see if your city made it onto the list.